This is a single 3hr 45min exposure showing the whole progress of the eclipse trailing across the sky Cape Cod, Massachusetts, USA. A real giant Q-tip... lol However, in the sky...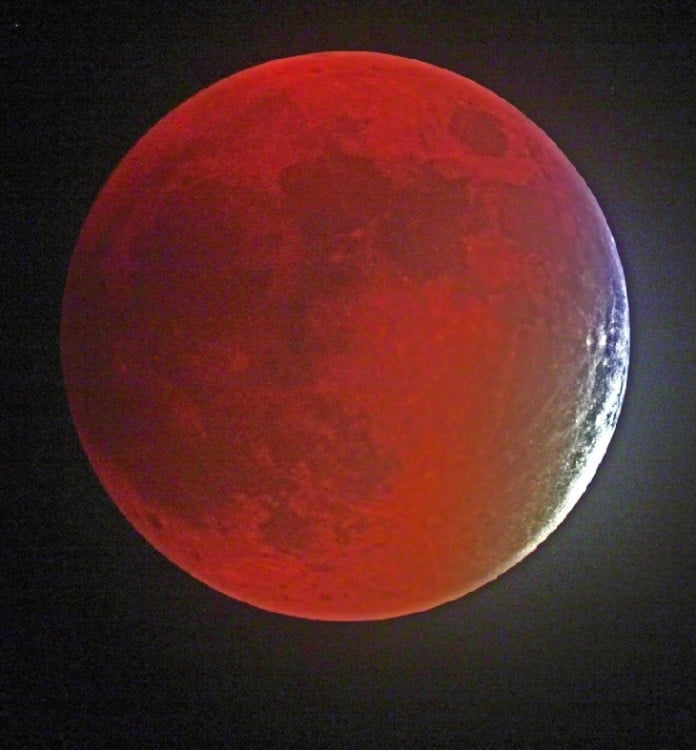 According to specialists, this Sunday night's Blood Moon was one of the darkest lunar eclipse. Now discover amazing pictures of this supermoon solar eclipse. Hope you were able to see this...
Members of several faiths believe Sunday night's blood moon may portend catastrophe. Yes, the combination of a supermoon and a "blood moon" has some people freaked out about the possible...
This weekend, there is a supermoon eclipse. The Harvest Moon, the full moon of september, will be eclipsed by Earth coloring the moon blood red. This weekend's full Moon, The Harvest...
No one on Earth has ever seen anything like it. On September 13 2015, the sun was eclipsed twice. But it was only visible from Earth orbit. The double eclipse began...
September's most-famous astronomical event is the autumnal equinox, which will occur this year on Wednesday, Sept. 23. And we will move toward the shorter days of winter. But there are also...
Yesterday, the first super moon of a series of three in a row has lightened up the sky. The next spuer moons will occur on September 27, 2015 and a month...
During March 20, 2015 solar eclipse, a British woman captured a mystery face in the cloudy sky! Did you also see it? And who is the mystery face in the...
You probably all know! There was a total solar eclipse (only for Europe) on March 20, 2015. Here some pictures and a video of this unique sky phenomenon, first from...
The Full Moon of March 5 will be the smallest and most distant Full Moon of 2015. In recent years there's been a huge ado about supermoons, the largest and...