The Strange Sounds phenomenon is back again in May 2016. Here a compilation of the latest videos... And some are really creepy! Strange sounds from the sky in Los Angeles 5/9/2016...
What are these mysterious recurring noises annoying residents of Salford, a metropolitan borough of Greater Manchester? The unexplained noises are loud, grating clanks lasting for a couple of seconds at...
Do you have any clues about the origin of this annoying strange noise in the sky of Garstang, Lancashire, England? It was recorded on March 18, 2016 at around 2am...
Well did you also hear this strange and creepy noise in Drogheda, Ireland on March 13, 2016? The sounds were called "UFOs and Aliens" – but they are still and will probably...
This strange sound was recorded in Bern on March 4, 2016 in the city of Bern, Switzerland. The metallic noise started at around 1:30 am and lasted to around 4:00 am....
This strange noise and the mysterious bright flash happened on September 25th, 2011 at a small lake West of Alexandria, MN. The constant hum/rumble lasted for around 4 minutes. The...
Here a compilation of strange sounds in the sky heard heard and recorded around the world. Earth groaning noises or trumpets of the apocalypse? Mysterious sounds in the sky, USA on...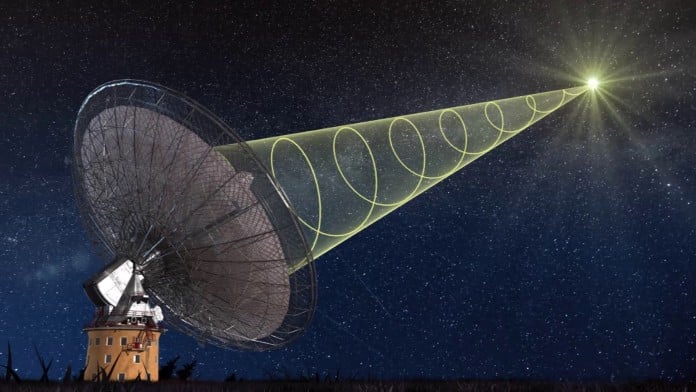 Observations of repeated fast radio bursts show that the signals do not originate in a single cataclysmic event. But instead may come from a young, highly magnetized, extragalactic neutron star. More...
What is this mysterious noise coming from the sky and annoying residents of northern Oklahoma City since March 3, 2016? Army jets? HAARP? Alien discussion? The mystery remains. The video uploader...
This weird noise video was recorded on February 22, 2016 in Alaska by Youtuber Silver Shadow. And she adds: 'There is something in the sky that's making a weird noise...