What is this mysterious blue spiral beam swirling in the sky of Norway?
UFO? Rocket? Meteor? Haarp? Well read the following article!
Back in December 2009, a bizarre swirling vortex appeared in the skies of Finnmark in Norway, which left thousands of residents baffled. Witnesses from Trøndelag to Finnmark compared the amazing sight to anything from a Russian rocket to a meteor or a shock wave – although no one appears to have mentioned UFOs yet.
The phenomenon began when what appeared to be a blue light seemed to soar up from behind a mountain. It stopped mid-air, then began to circulate. Within seconds a giant spiral had covered the entire sky. Then a green-blue beam of light shot out from its centre – lasting for ten to twelve minutes before disappearing completely.
The Norwegian Meteorological Institute was flooded with telephone calls after the light storm – which astronomers have said did not appear to have been connected to the aurora, or Northern Lights, so common in that area of the world.
Watch Eerie Northern Lights in Real Time Over Yellowknife in Canada
But this phenomenon not only occurred in Norway but also in Japan on September 25, 1988 as shown in this video (see translation below the video):
The first man speaking says that he was outside and all of a sudden a circle of light appeared and it became larger and larger. It started spinning clockwise and all of a sudden it turned counter clockwise. He was shocked at the time and thought to himself "what is that?" It doesn't belong to our meteorology department. It must be a space craft. For the next few days it kept showing up… for five days straight. It's all we've been talking about. Most people thought that it was Soviet Union destroying their nuclear weapons and I was worried about my life.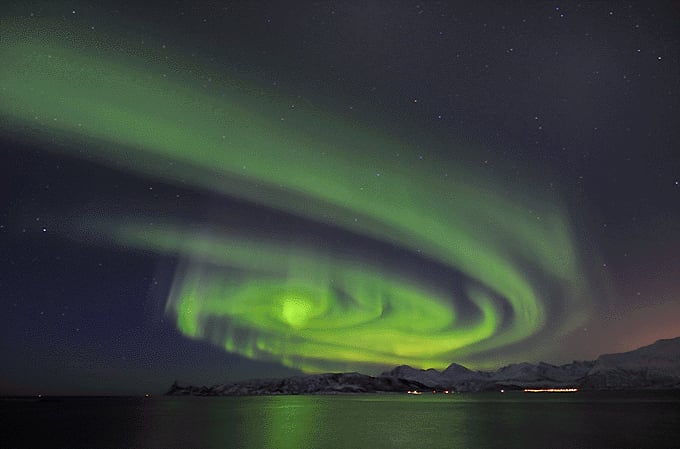 The narrator says that they've been saving this tape for 20 years. The light point rose very fast then spun and spread. The strange thing is during the spinning it turned to the opposite direction. This happened at the end of the Cold War, when the Soviet Union was about to collapse. Thus, people first suspected the Soviet Union trying to destroy their nuclear weapons. However, as the narrator explains, nuclear weapons are supposed to be sent into the sky but have to be taken apart, deactivated slowly and sealed underground. So, they realized that what they were looking at were actually no exploding nuclear weapons!
Although this strange phenomenon remains unexplain, I find it beautiful, fantastic and awe inspiring.
It looks to me like a rocket that spun around and around before exploding in the sky. Maybe Van Gogh saw something similar before painting Starry Night.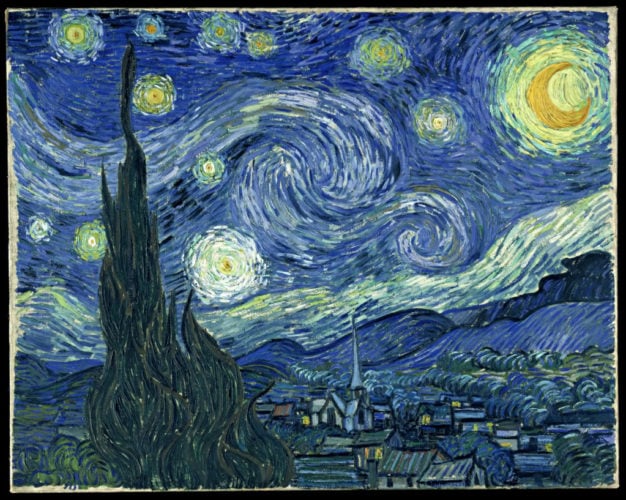 I always have found that image disturbing… Now I know why!