On 4th April 2010 a Mw=7.1 earthquake struck the Sierra Cucapah range of northern Mexico.
This video features amazing dust clouds generated by the landslides triggered by the earthquake!
This video, originally posted by Sarahklaus21 on YouTube, contains the following information:
[quote_box_center]We were driving on the highway just south of Mexicali when the earthquake started to sway our car back and forth. We pulled over to watch huge amounts of dust be kicked up in the mountains and ride out the rest of the shaker.[/quote_box_center]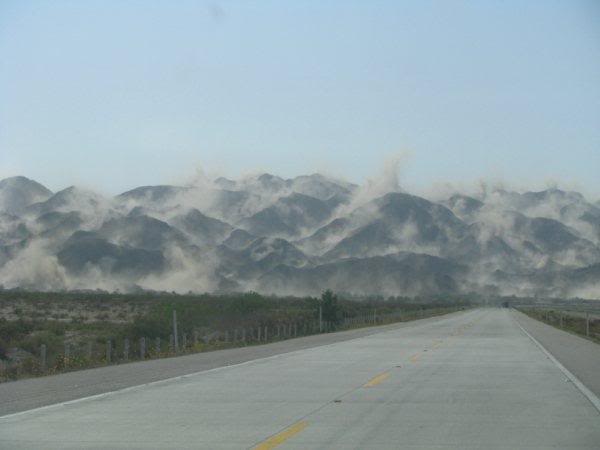 Yes it's as if the mountains, just 30 kilometers south of Mexicali, were sweating like hell, as if they got so scared that they were trying to escape, to move away leaving behind clouds of dust blanketing the whole area.
These are the same tremendous dust clouds as seen in the following NOAA Weather Satellite imagery:
These Americans were on the road from San Felipe To Mexicali right in the heart of the epicenter of the earthquake, they pulled over and saw the huge clouds of dust beginning to rise from the rocks in the steep mountain range.