What the heck is going on!
On June 9, 2015, about 148 fireballs were detected by the network of NASA all-sky cameras.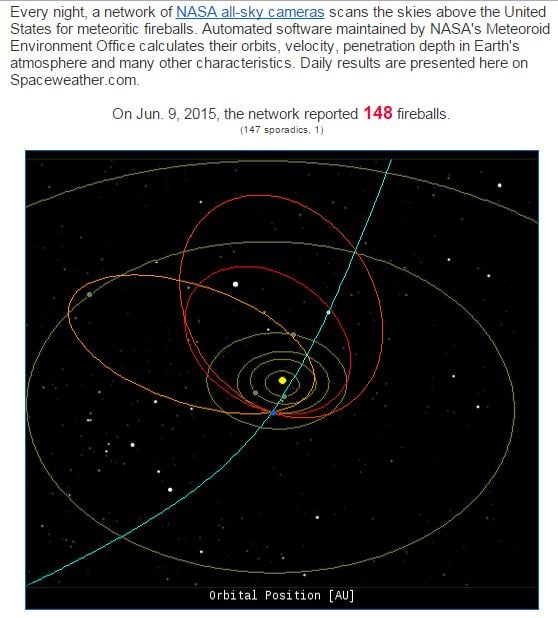 So did you hear any loud booms or strange noises from the sky? They could be related to this incredible high meteor activity!
Could there be a link to the Arietid meteor shower?
Here a link to the NASA all-sky cameras that scan the US skies for meteoritic fireballs.