The ocean was so furious that giant waves flooded the Malecon in Havana on January 17, 2016.
Althoug in the middle of the ocean, such extreme weather is extrememly rare in Cuba.
The storm was so strong that the stone parapet could not hold back the assault of giant waves.
As a result, parts of Havana, the capital of Cuba and some coastal distraicts were flooded.
Here a first video of these Havana's waves:
However, some of the local residents took the storm as an adventure and started to photographed the wave standing right in the water.
Such an extreme sea has not been seen since at least a decade.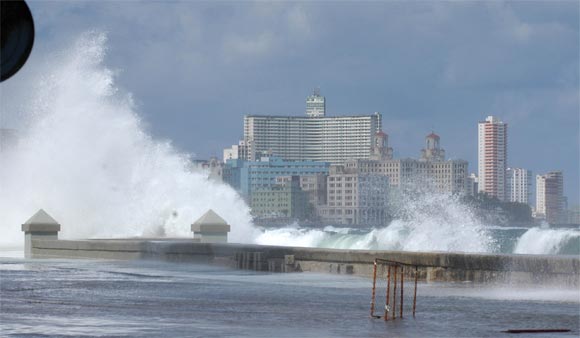 The power of nature and the power of the ocean is devastating and beautiful at the same time.
Keep safe. Pictures and article @ Cuba Debate
Look at this rogue wave in Washington State.