A powerful M7.0 earthquake has struck the island of Malakula in Vanuatu on April 28, 2016.
There was no immediate reports of damage or casualties but a tsunami alert has been issued.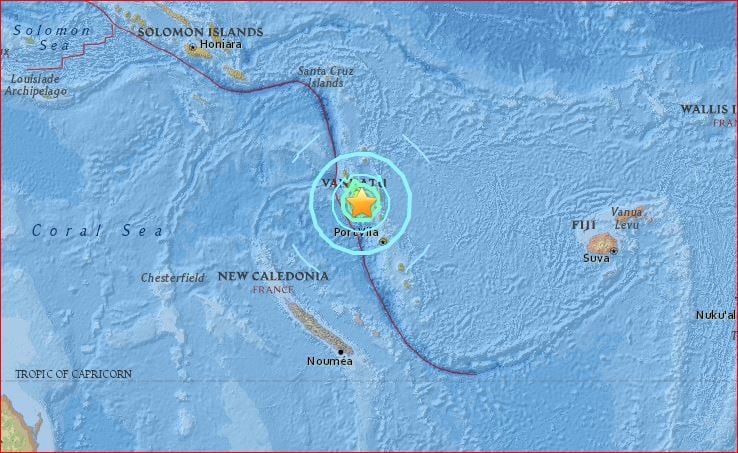 The earthquake struck at 7:33 (UTC) just 5 kilometers (3 miles) southwest of Norsup, Malakula island at a shallow depth of 35 kilometers (21 miles).
Strong shaking was felt on the northern part of the island. No immediate word from the region itself regarding damage or casualties.
Some 245,000 people across various islands may have felt the early-morning earthquake. 18,000 people who may have perceived "strong" shaking.
The Pacific Tsunami Warning Center issued a tsunami alert for Vanuatu: 'Hazardous tsunami waves from this earthquake are possible within 300 km of the epicenter along the coasts of Vanuatu. Tsunami waves reaching 1 to 3 meters (3.2 to 9.8 feet) above the tide level are possible along some coastal areas of Vanuatu.'
Vanuatu is on the so-called 'Pacific Ring of Fire', an area prone to frequent and large earthquakes as well as volcanic eruptions.