Breaking: Eruption of the Piton de la Fournaise on Reunion on May 26, 2016.
The Piton de la Fournaise erupted early Thursday morning. The "Orsec-volcano" plan was launched. Here the first pictures and video:
The eruption started around 8:05 (6:05 Metropolitan hour) with a magma projection most probably south of the volcanic massif in the Château area.
But bad weather prevented for the time to visually confirm the eruption.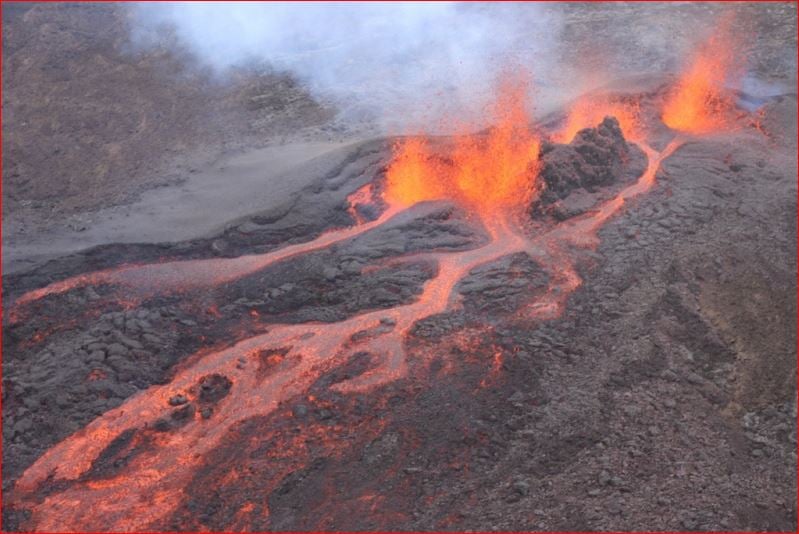 For four days, the observatory had observed an increase in seismic activity in the area.
The prefecture of the meeting initiated therefore warning 2-2 Plan 'ORSEC Volcano': ongoing eruption / Public access to the areas affected by the eruption is prohibited until further notice.
A team of volcanologists is currently heading towards the peak of Bert in an attempt to locate more precisely the eruption.
Here a video and some pictures of the Piton de la Fournaise eruption in August 2015:
MISE A JOUR 26 MAI 2016: PASSAGE EN ALERTE 2-2 / ERUPTION DANS L'ENCLOS EN COURS
Nos premières images de l'éruption en cours au Piton de la Fournaise
La Réunion : le Piton de la Fournaise est entré en éruption