A series of strange photographs shot during a flight between Warsaw to London show mysterious figures above the clouds.
What are these weird shapes standing above the clouds?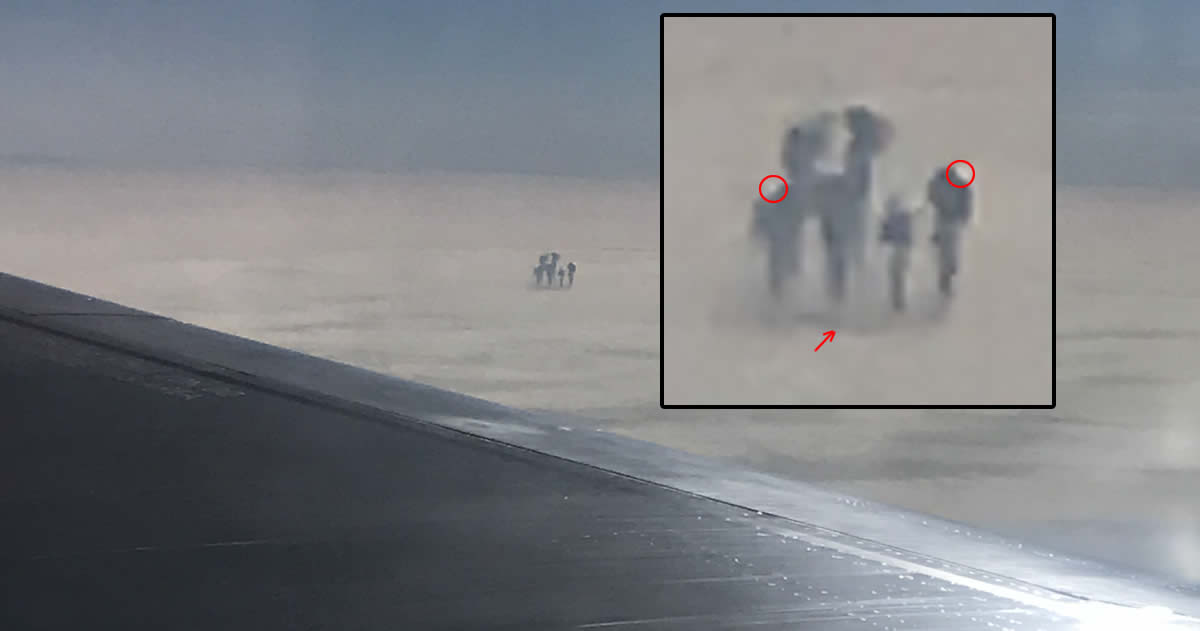 You probably remember 'The Giant Cloud caught from a plane a while ago. Well, again, new disturbing humanoid shapes have appeared above the cloud cover.
There are four weird objects shaped like pipes like coming from below the cloud cover.
The witness sent a report to Mufon, where he says:
"Flying from Warsaw to London-Heathrow, looking out the window to my left, out of the corner of my eye I saw these dark, thin figures in the middle of a cloud. It was definitely not a building because we were too high so I thought they were mini tornadoes. There were 4 figures: 2 tall and 2 slightly small. They were close together and did not move at all. They were dark, had a thicker upper body and a thinner lower body. One of them looks like it had wings. I was amazed and amazed at how everything was deserted, so were these random objects just randomly standing on top of a cloud. I took photos and showed it to my parents and brother and they could not believe what their eyes were seeing. I was also a little excited because I've never seen anything like this before. After the plane went further they disappeared from my sight."
The images have caused a number of comments in social networks. Some believe these are condensed smoke columns of a power station. Others say it is a sun reflection… But where is the flying object then? Do you think it is extraterrestrial?
About a year ago Nick O'Donoghue photographed a gigantic robot during flight from Austria to Cork. You remember?
So what are we facing here? A natural phenomenon or something totally outside our conception?