NOAA reports a mysterious spike of unusual Humpback whale deaths along the US Atlantic coast.
An abnormally high number of marine mammals – 62 since 1991, when the program was established – were found dead for unknown reasons.
The press release was issued on Wednesday, declaring an "unusual mortality event" when an abnormally high number of marine mammals were found dead for unknown reasons.
we just found a dead whale next ti the dock at port mahon in dover, delaware @wboc pic.twitter.com/ga8ILmIyfM

— damn (@Josh_TresSiete) April 23, 2017
The National Oceanic and Atmospheric Administration (NOAA) Marine Fisheries says the phenomena "can serve as indicators of ocean health, giving insight into larger environmental issues which may also have implications for human health and welfare."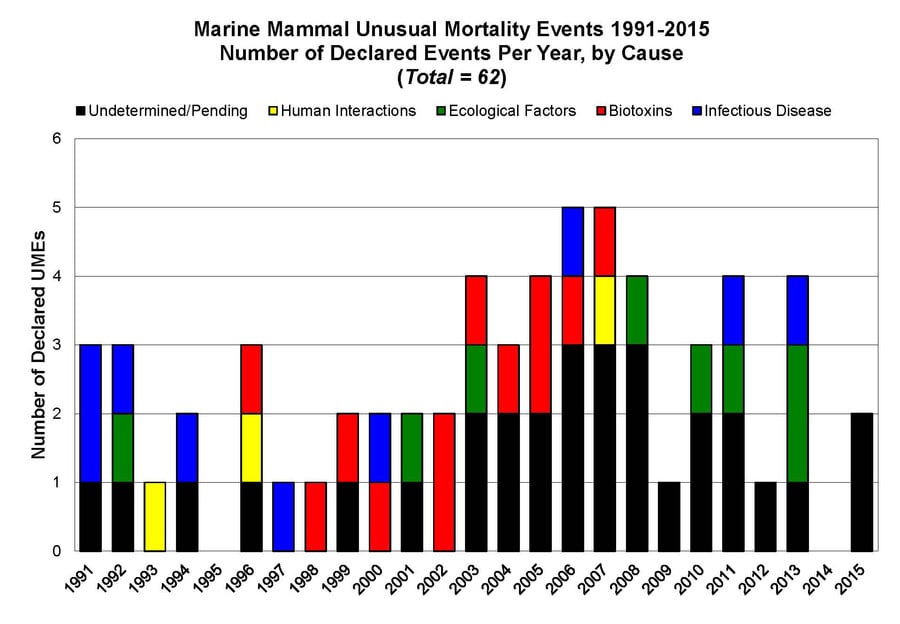 Forty-one humpback whales have been found dead from Maine to North Carolina since 2016. NOAA has called for an investigation into the cause of the whale deaths.
NOAA has warned boaters to stay at least 100 feet away from humpback whales, which are protected by the Marine Mammal Protection Act.
Whale beached on Beach 118th St in Rockaway Park (video: Robert Maggio) pic.twitter.com/X9WFWtNlvL

— Frank H Jump (@FadingAd) April 4, 2017
The majority of humpback whale populations were removed from the endangered species list in September as conservation efforts saw their populations grow over the last 40 years.
Well, let's put it back on the Red List.