A strong and shallow M6.3 earthquake hit near Lesbos, Greece at 12:28 UTC on June 12, 2017 at a depth of 10.4 km (6.4 miles).
Tremors have been felt in Athens and Istanbul. Watch the consequences of this earthquake in the pictures and videos below:
The M6.3 earthquake hit 11km S. of Plomarion, Greece on Monday, injuring at least 10 people and damaging buildings.
At least 25 aftershocks were recorded. Tremors were felt in Athens as well as in Istanbul and in the western Turkish provinces of Izmir.
Authorities in Lesbos said dozens of homes were damaged in parts of the island and some roads were closed. At least 10 people were injured in the village of Vrisa.
Here some pictures about the earthquake disaster in Greece / Turkey: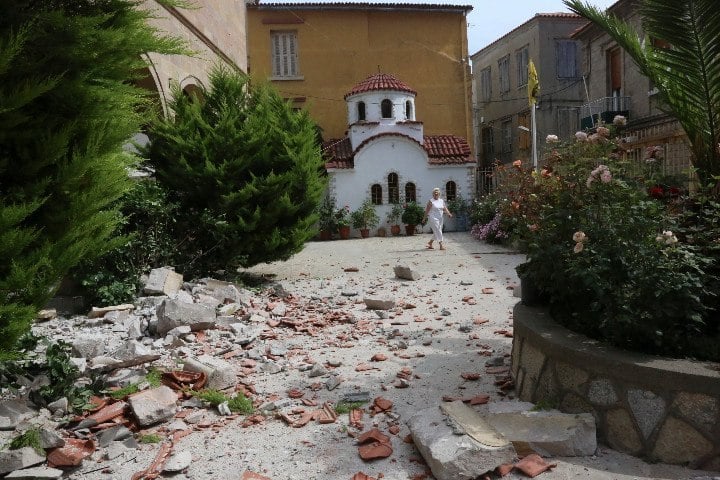 Residents in earthquake affected areas of Lesbos are advised to remain outside of their homes as they can collapse without warning.