Grottammare on Ice! Today, the beach and roads of the Italian town were blanket with mass amounts of hail at 1:30pm.
Such a freak hailstorm covering the city in 10-15cm of ice with tennis ball sized hail is extremely rare in this coastal region of Italy END OF JULY.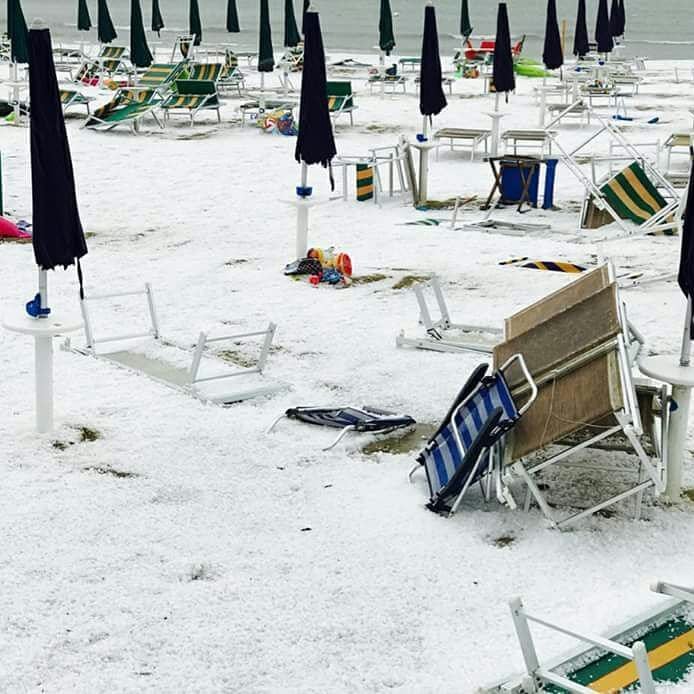 Here a video aout the strange weather event:
Grandine estrema nelle Marche : accumuli ingenti tra Grottammare e San Benedetto del Tronto
Grottammare, spiaggia imbiancata dalla grandine VIDEO-FOTO
Maltempo: le spiagge italiane si tingono di bianco. Spettacolo unico su questi litorali
Another weather anomaly, this time in Italy!