Toxic wastewater that surged through a dry riverbed in southern Israel during the weekend left a wake of ecological destruction more than 20 km (12 miles) long.
The tsunami of acid most probably killed all the plants and animals in the valley and will trigger, on the long term, large functional ecological problems.
The flood began last Friday when the 60 meter (yard) high wall of a reservoir at a phosphate factory partially collapsed, letting loose 100,000 cubic meters (26.4 million gallons) of highly acidic wastewater in the Ashalim riverbed – enough fluid to fill 40 Olympic-sized pools.
The toxic torrent snaked through the desert, singeing anything in its path, before collecting again hours later in a pool several kilometers from the Dead Sea, already eaten by sinkholes.
Days later, the ground is still stained a dark brown and giving off a nauseating acidic stench, more potent than a highly chlorinated swimming pool.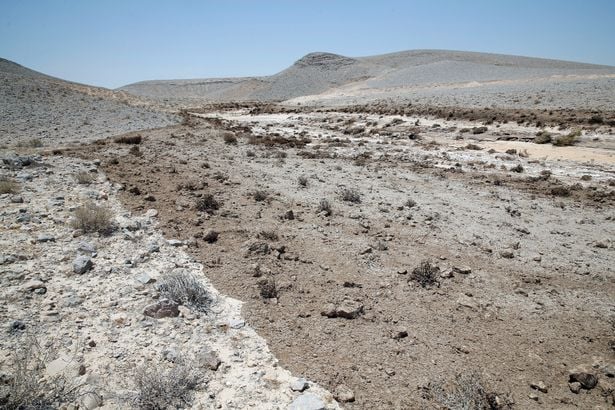 Israel's Ministry of Environment has opened a criminal investigation into the plant's owner, Rotem Amfert, and its parent company Israel Chemicals (ICL).
"All the plants and animals in the valley during the tsunami of acid were probably highly damaged, probably dead," said Oded Netzer, an ecologist for the ministry. "In the long term, there will be soil damage and large functional ecological problems."
He said weeks of intense clean-up work, including pumping out small pools of the wastewater that remain along the path, lay ahead, and complete rehabilitation would likely take years.
They are destroying our Earth to fill their pokets with money!