A mysterious substance has been found coming out of the ground in Melvindale, Michigan, and nobody can seem to figure out where it is. Residents downriver are wondering if the material bubbling out of the ground near the Marathon refinery is from the rain.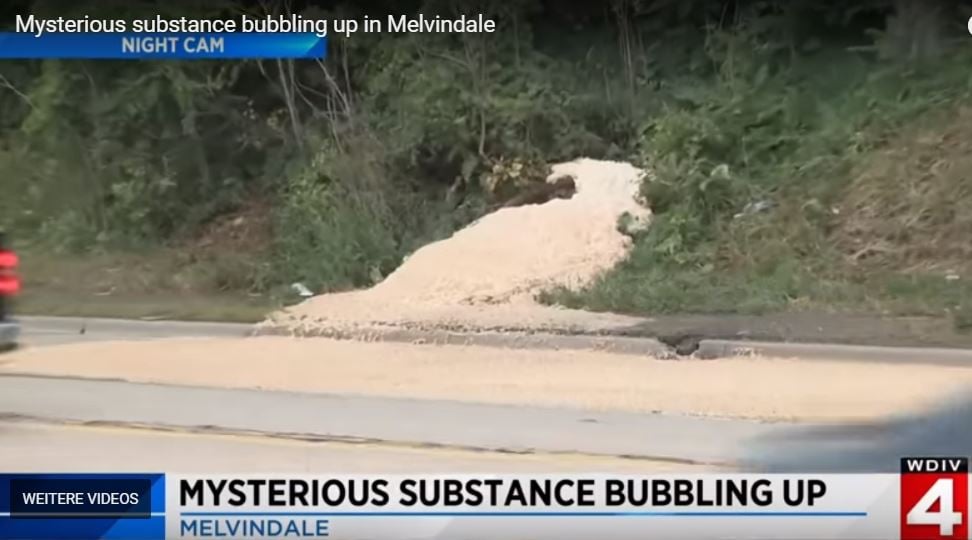 It's oozing onto the street at Schaefer Highway between Oakwood Boulevard and I-75. Melvindale police and officials from the Detroit Water and Sewerage Department investigated the substance, and the road was shut down.
"They want the whole road shut down right now until we can figure out exactly what's going on," a Melvindale police officer said at the scene.
The smelly, foamy mess erupted out of the ground along the highway near the refinery. Marathon told Melvindale police the substance has nothing to do with the refinery.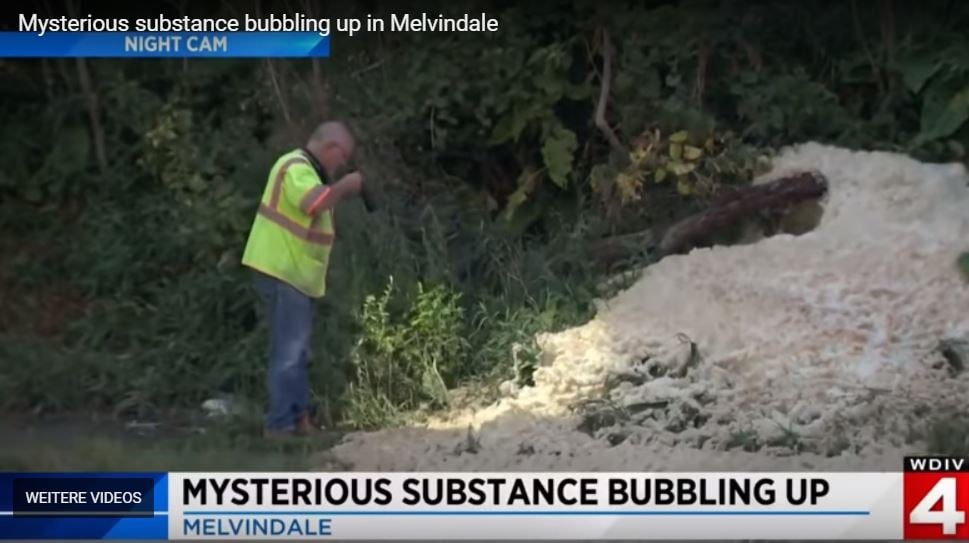 Melvindale police said the substance oozed onto the road last week, so the street sweepers cleaned it up. This time, inspectors were called to the scene.
The Michigan Department of Environmental Quality has been notified of the situation. The substance was sent for testing. The investigation is ongoing.
That's really weird indeed. Two weeks in a row, the same strange event at this exact same place near a refinery…
Click on Detroit – Ghostbusters-like substance found oozing onto Metro Detroit road – and no one knows why