Large sunspot AR2473 erupted on December 28, 2015, producing a slow but powerful M1.9-class solar flare.
The explosion also produced a coronal mass ejection (CME) which will hit Earth creating a strong Class G3 geomagnetic storm at around 13:00 GMT, today.
Northern Lights will appear around the Arctic Circle from Alaska to Sweden and Iceland and could even appear at lower latitudes over Moscow and St. Petersburg in Russia as shown in the NOAA forecast below:
Here a video of the powerful M1.9-class solar flare:
Here a gallery of the eruption in different wavelengths. Awesome.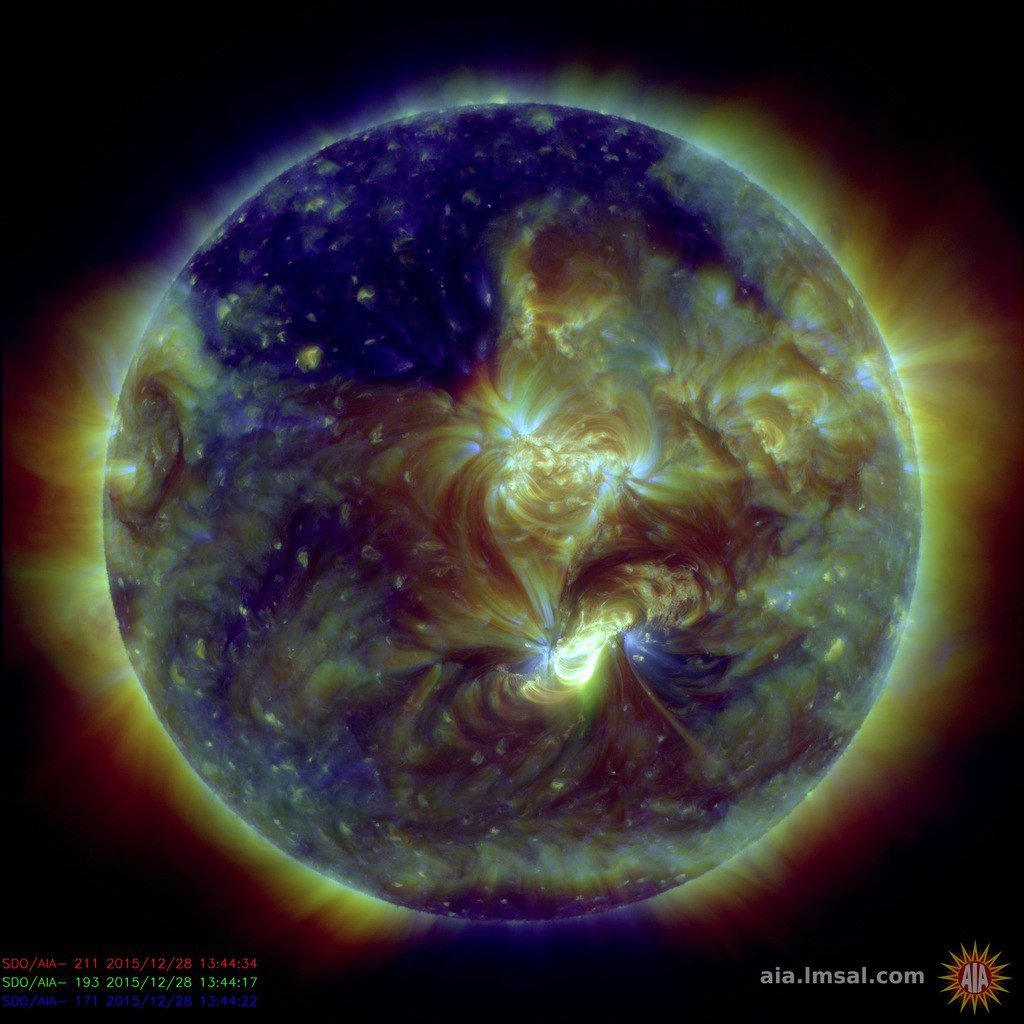 Decode the sun in different wavelength.