This near apocalyptic video shows millions of locust invading farms and devastating crops in Dagestan, Russia.
The state of emergency has been declared as more than 10% of the south's farmland has been destroyed.
A state of emergency has been declared in southern Russia after a huge swarm of locusts spread over 70,000 hectares devastating crops.
They came by millions, blackened the sky and destroyed at least 10% of Dagestan's farmland.
This impressive video shows the exact moment this nearly biblical swarm of locusts engulfs large farmland area, totally blackening the sky.
Farmers and officials are trying to disrupt them using aircrafts and fires, but seem powerless to combat the locusts.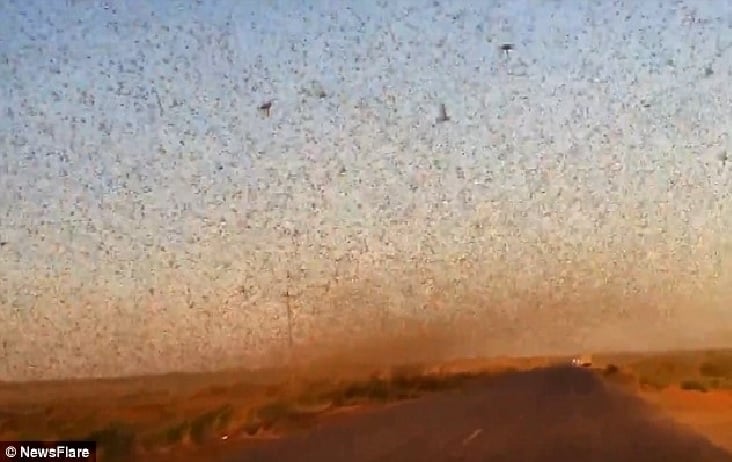 These swarms are common in southern Russia. But this year, the unusually warm weather has caused thousands more to arrive. Local officials say it's the worst locust swarm the area has seen in 30 years.
It is like something from the Bible…