An earthquake of magnitude of 5.6 struck southeastern Turkey on Thursday, March 2, 2017.
The shallow shaking caused wide panic in Samsat, damaging buildings and injuring five people. The quake was also felt in the neighboring provinces of Gaziantep, Kilis, Batman and Sanliurfa.
And now a compilation of pictures showing the consequences of the earthquake:
The earthquake was centered on the town of Samat in Adiyaman province. It was followed by four more tremors, the strongest measuring 4.4 magnitude.
The mayor for Samsat said at least five people were injured in the quake. The quake panicked the town.
Moreover, the strong tremor knocked down some buildings in Samsat and surrounding areas, including a school and the mayor and the local governor's residences.
Four teams of 35 rescuers were sent to the area.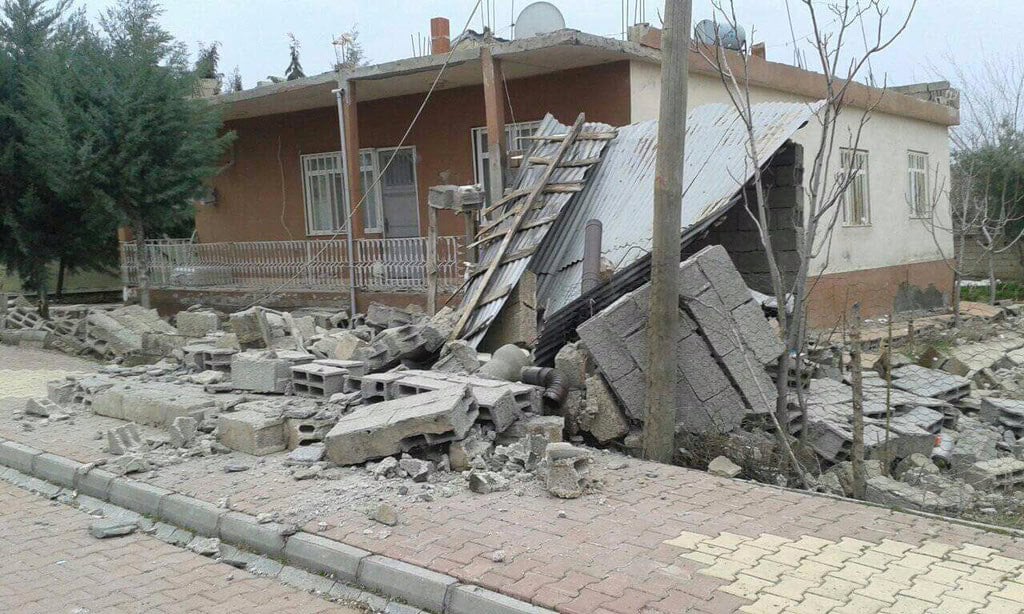 The U.S. Geological Survey put the magnitude at 5.6 and said the quake was very shallow – 10 kilometers (6 miles) deep.
A separate earthquake, measuring 4.6 also struck the village of Kasimkuyu in Sanliurfa province, sending people out into the streets in panic.
Earthquakes are frequent in Turkey, which lies on active fault lines. The last one also destroyed many houses and also injured residents 3 weeks ago.