An apocalyptical dust storm, heavy thunderstorms and large hail swept across Iowa, damaging homes and cars.
Mother nature? Not anymore… Methodic energy induced storms with tornado and severe thunderstorm warnings for a large part of northeast Iowa.
This first video by Brett Adair with Live Storms Media shows the dust storm engulfing a car on the road followed by hail.
The storms also downed trees and caused flash flooding in fields. There were reports of 60 mph wind gusts and half dollar size hail with the storm.
Here an insane video of one of these extreme electrical storm that swept through Iowa on May 15, 2017:
Now a few more pictures of the dust storm, omnious clouds and the hail stones that damaged Iowa yesterday evening: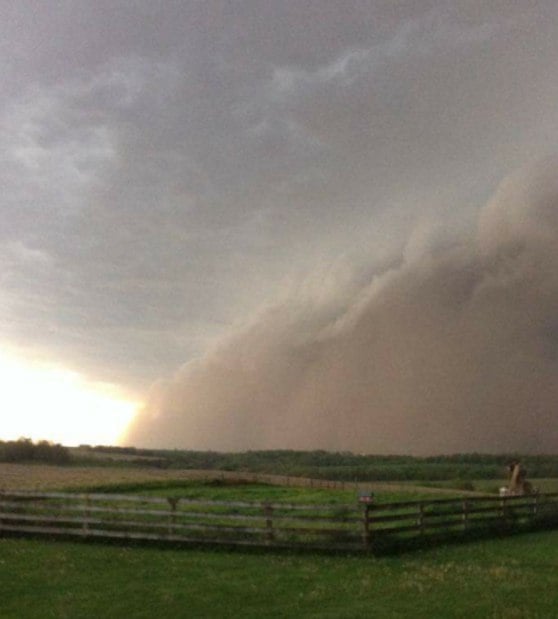 Mother nature? Not anymore. Methodic energy induced storms…