NOAA Forecasters say Hurricane Florence is generating enormous waves, as high as 83 feet (25 meters) as it makes its way toward the East Coast. The National Hurricane Center said the waves were measured by satellite.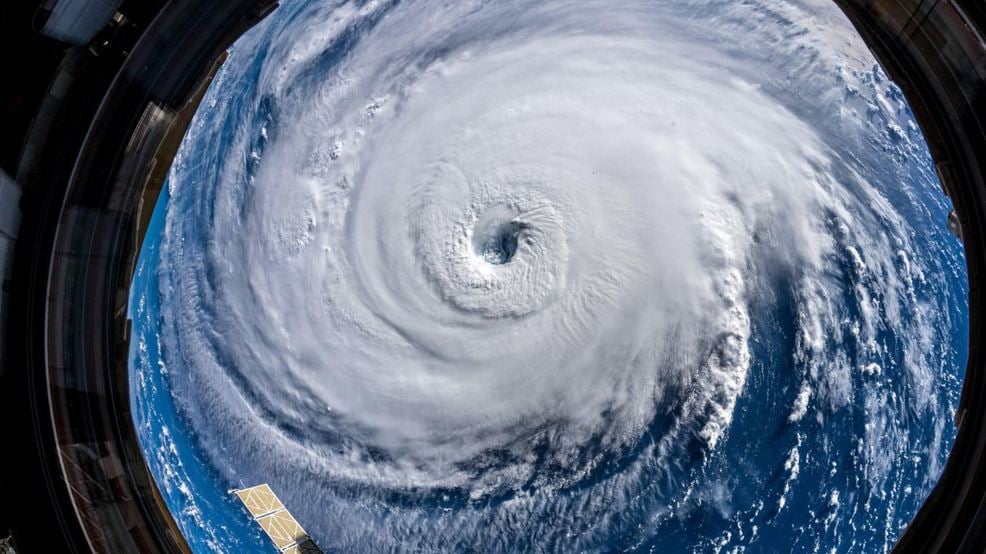 To put 83 feet into perspective, that's almost as tall as the lower Skyline Deck on the Space Needle (100 feet), or about double the size of a telephone pole (or the height of 12 Michael Jordans!)
The huge waves are being produced because currents are trapped by very strong winds moving in the same direction the storm's motion. The center's Tropical Analysis and Forecast Branch is tweeting about the phenomenon.
Wave heights to 83 ft were measured early this morning under the NE quadrant of Hurricane Florence. These enormous waves are produced by being trapped along with very strong winds moving in the same direction the storm's motion. #HurricaneFlorence https://t.co/26J6Uogt6o pic.twitter.com/mdjGD5yibg

— NHC_TAFB (@NHC_TAFB) September 12, 2018
The center of the storm is about 485 miles (785 kilometers) out to sea, with tropical-storm-force winds extending outward up to 175 miles.
To put in further perspective, the strongest fall and winter storms off our coast in the Pacific Ocean usually peak out around 30-40 foot waves. Alaska's worst storms usually top out around 50 feet.
WJAC TV – NOAA: Hurricane Florence generating 83-foot waves!