The Natural Trap Cave in Wyoming is a deep sinkhole containing hidden archeological treasures.
This wide cavern Wyoming is actually an Aladdin's cave of ancient animal bones! And not just a few ones… A mountain of bones!
Scientists believe bones up to 100,000 years old and include mammoths and American lions and cheetahs.
The Natural Trap Cave in Wyoming is situated at the base of the Bighorn Mountains in north central Wyoming and was initially discovered in the 1970s. From the surface, the Wyoming sinkhole (12ft by 15ft wide) is so well hidden that you cannot see it until you've almost fallen in.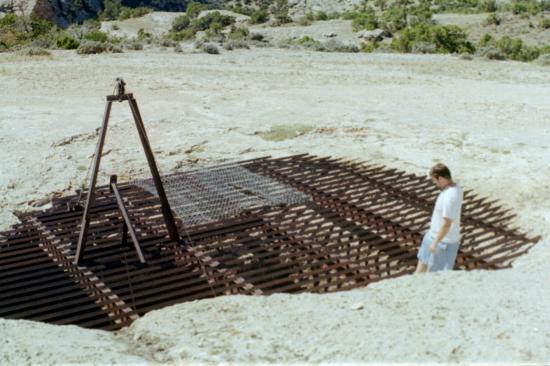 But hidden below the ground is a cavern 85ft deep and 120ft wide. Piled up on the floor underneath the opening is a 30ft deep mound of bones from extinct animals.
Now, for the first time in 30 years, the huge pit is being opened to scientists to excavate a pile of ancient animal bones, some up to 100,000 years old, piled 30ft deep on the floor of the cavern.
The incredible treasure-trove of bones built up over thousands of years as unsuspecting animals fell to their deaths, unable to see the entrance until it was too late.
The bones and fossil are surprisingly well-preserved by the cold and damp conditions in the cavern.
Ancient Fossils Discovered At Wyoming Sinkhole will help provide a deeper insight about the climate, diet, and genetic diversity of North American creatures that disappeared around 10,000 years ago during the last Ice Age.