Look at these large pyroclastic flow sweeping down side of Sinabung volcano in Indonesia on 19th June 2015.
It's just terrific!
Large pyroclastic flows have been observed once again at Mount Sinabung, Indonesia early – 9:00am UTC – on June 19, 2015 and filmed by James Reynolds.
The ash column rose up to 2 kilometers in the air.
The eruption alert level is maintained at 4 (on a scale of 1 to 4).
Mount Sinabung is a Pleistocene-Holocene stratovolcano.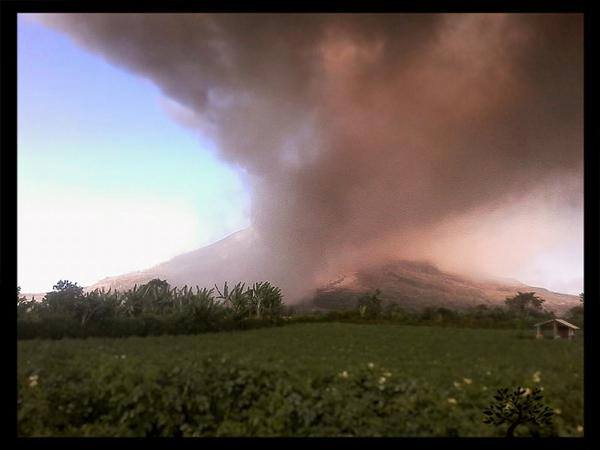 Thousands of Indonesians were forced to flee their homes after Mount Sinabung began erupting on June 2.
The volcano had been dormant for 400 years.
There are no confirmed historical eruptions before the explosive eruptions in 2010, which sent plumes of ash up to 5 km above the summit.