Florida's ground is just terrifying!
Sinkholes sometimes even swallow large drilling trucks! OMG!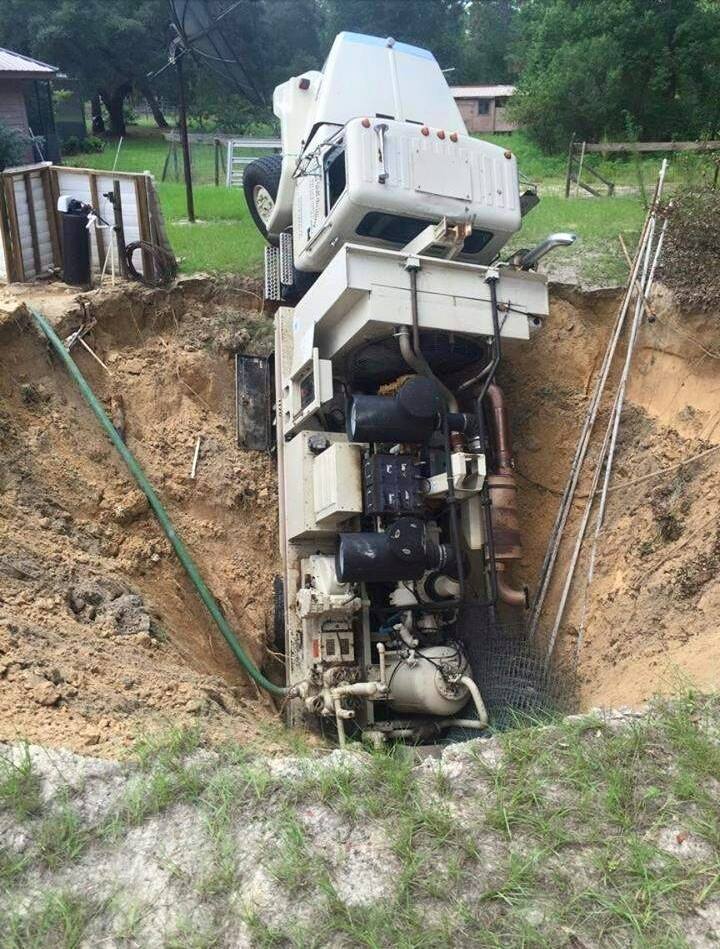 Florida's ground is hungry or hangry!
To show it, a 30-foot-deep giant sinkhole opened up and swallowed a drilling truck in Citrus County, Florida.
The truck was drilling a well for a house when the earth suddenly collapsed around noon on July 23, 2015.
The house was about 60 ft away from the hole.
Luckily, nobody got injured in the incident!