Apple's "Far Out" event kicked off yesterday at 10:00 a.m. Pacific Time. Tech freaks were expecting to see the iPhone 14 lineup, several new Apple Watch models, updated AirPods Pro, and perhaps some other announcements.
Some of them related to the new iPhone 14 were:
Use of eSIM exclusively
Satellite connection
Just read below…
If you want to follow the meeting, Apple is providing a live video stream on its website, on YouTube, and in the company's TV app across various platforms.
Here's what happened on September 7, 2022, regarding iPhones (from Mac Rumors):
10:48 am: Now to the new iPhone…
10:49 am: "We're going big with iPhone 14, and even bigger with iPhone 14 Plus"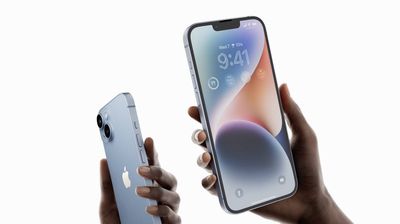 Protect your home and cars againts EMP, solar flare and lightnings…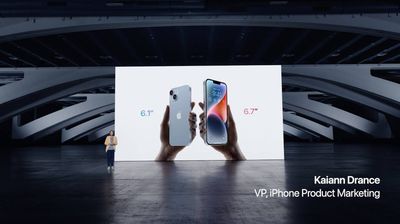 10:49 am: 6.1″ size of iPhone 14, joined by 6.7″ size of iPhone 14 Plus.
10:50 am: Both models have Super Retina XDR OLED display.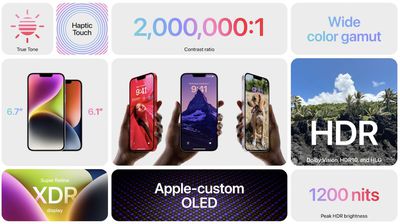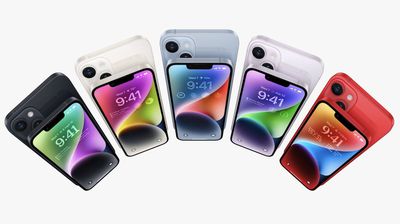 10:51 am: 5 colors: Midnight, Starlight, Blue, Purple, Product (RED)
10:51 am: The purple is a light lilac, and the new blue is very light as well.
10:51 am: Best battery life ever in an iPhone.
10:51 am: Performance: iPhone 13 Pro introduced A15 Bionic with 5-core GPU. Same chip is coming to the iPhone 14.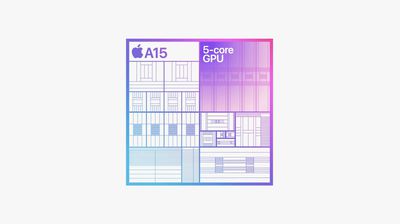 You will never go without electricity with this portable power station!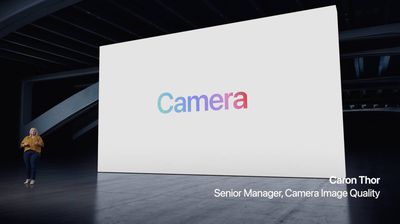 10:52 am: Over 3 trillion photos were taken with iPhone last year.
10:53 am: New 12MP main camera with a larger sensor and larger pixels at 1.9 microns.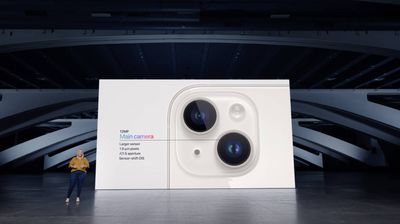 10:54 am: 49% improvement in low-light capture. Night-mode exposure twice as fast.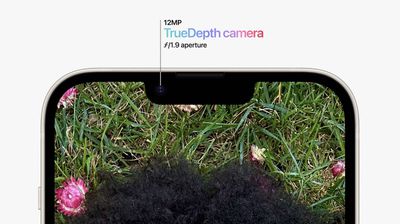 10:54 am: Front camera has improved low-light capture and autofocus.
10:55 am: Hybrid system with TrueDepth camera to focus faster even in low light.
10:56 am: For low-light performance, new Photonic Engine. Enhanced image pipeline to improve low-light photos.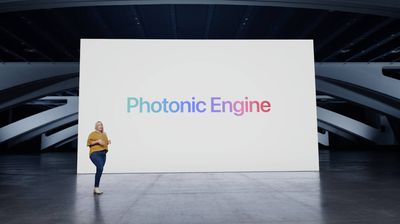 10:56 am: Benefits every camera. 2x low-light improvement on front and ultra-wide camera, and 2.5x on the main camera.
10:57 am: Improvements to video with new stabilization mode, Action Mode. Uses full-sensor with overscan and roll correction.
10:57 am: iPhone 14 camera system is a "huge upgrade"
10:58 am: Connectivity: 5G, enabling super-fast downloads, better streaming, and real-time connectivity. 250 carriers around the world now support 5G. Made big improvements to eSIM, making it easier to connect.
10:58 am: Apple touting eSIM setup, and storing multiple eSIMs.
10:59 am: AT&T, T-Mobile, and Verizon support eSIM. All US iPhone models no longer have a SIM tray.
10:59 am: Huge change, first iPhone without any SIM tray.
10:59 am: iPhone 14 has crash detection as well.
Stock up on Iodine tablets for the next nuclear disaster…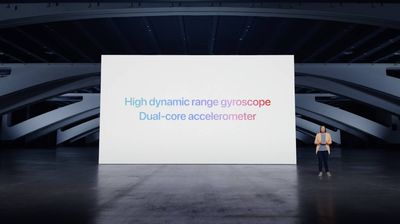 11:00 am: Same gyroscope sensors as the Apple Watch. Watch and iPhone will work together to get you help.
11:00 am: Emergencies don't always happen when it's convenient. Satellite connectivity…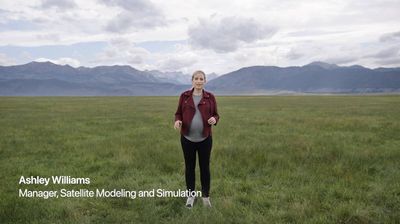 11:00 am: Your iPhone can connect you with the help you need when you're off the grid.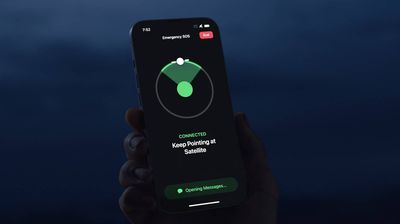 11:01 am: Hold your phone and it finds a satellite so you can communicate with rescuers and share location. "Emergency SOS via Satellite."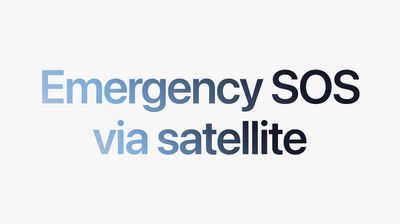 11:02 am: There are some places, like winding backroads and mountain ridges that cell towers don't reach.
11:02 am: You need to be outside with a clear view of the sky. Bandwidth is limited, so even sending a text message is a technical challenge.
Eat healthy, prepare for the next disaster and support alternative news media with Health Ranger Store…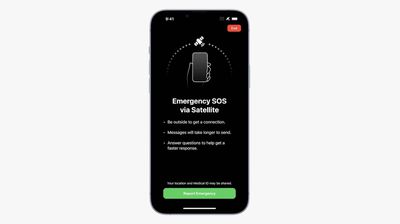 11:03 am: Custom components and specific software so iPhone 14 antennas can connect to the satellite. Tells you where to point your phone to connect and stay connected as the satellite moves.
11:03 am: Send and receive enough information to get emergency help. Standard protocols aren't designed for this. Custom short-text compression algorithm to reduce the size of messages by a factor of 3. Take less than 15 seconds to send a message if you have a clear view of the sky.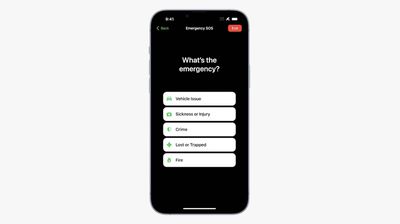 11:04 am: We worked with emergency experts, provide common responses to emergency service questions like how many people are injured and what support is needed.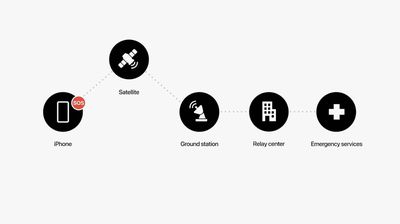 11:04 am: Relay centers can call emergency services if local centers can't accept text messages.
11:04 am: Can be used in casual, less-dire circumstances. Find My app can be used to share location via satellite.
Drink SAFE water at home. That's the best filter around…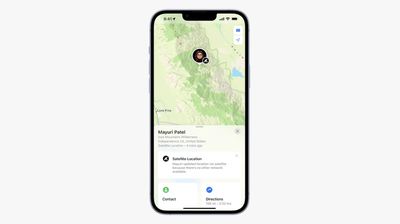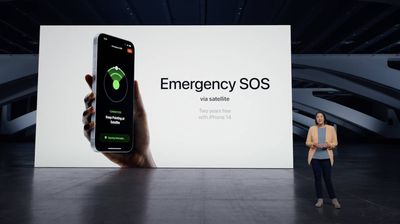 11:05 am: This is such an essential part of the iPhone experience, included free for 2 years with iPhone 14 in US and Canada. Launches in November.
11:06 am: The easy accessibility of this satellite service could be a game changer for many backwoods explorers and remote search-and-rescue agencies trying to find lost people.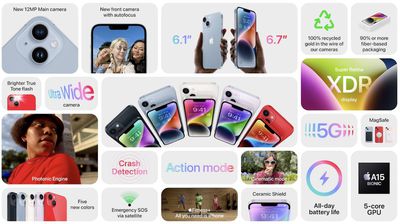 11:07 am: Apple Fitness+ is available to all iPhone users this fall, Apple Watch not needed.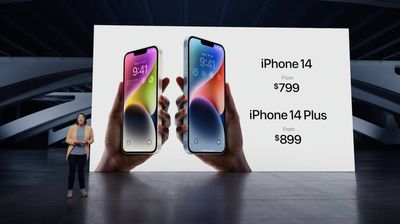 11:07 am: iPhone 14 starts at $799, iPhone 14 Plus from $899.
11:07 am: Incredible offers from Apple and our partners, including up to $800 off in the US.
iPhone 14 and 14 Plus, preorder on September 9. iPhone 14 ships on September 16, iPhone 14 Plus available on October 7.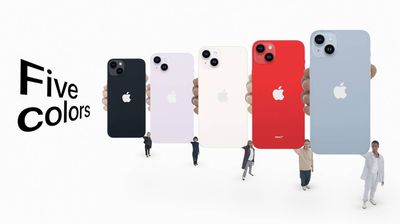 11:09 am: That's just the first part of our iPhone story today…
11:10 am: PURPLE PRO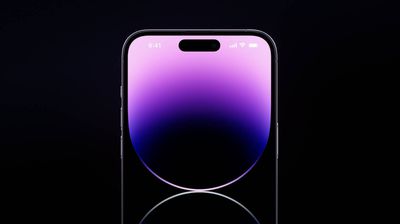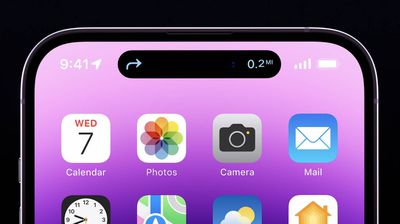 11:11 am: The "notch" bubble moves around and changes size depending on what's happening.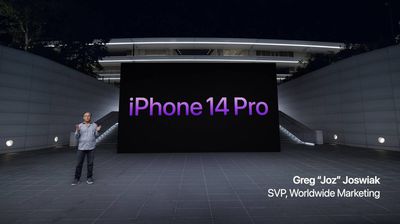 11:11 am: Surgical grade stainless steel, ceramic shield and water resistance.
11:11 am: Space Black, Silver, Gold, and Deep Purple.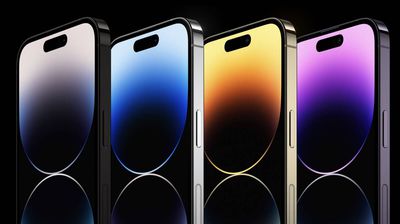 Sign up and get this FREE guide about how to invest in GOLD, SILVER and other PRECIOUS METALS to limit the effects of inflation on your IRA/401K…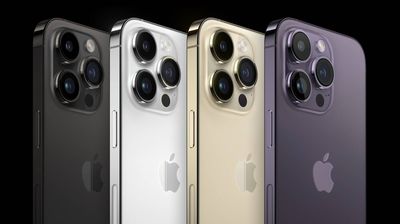 11:11 am: New TrueDepth camera. Prox sensor is behind the display.
11:12 am: Different alerts and notifications come, so new experience has been designed for the "notch"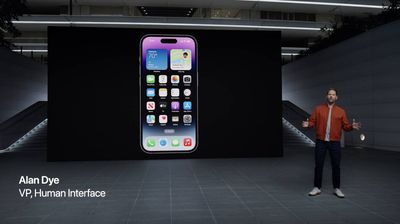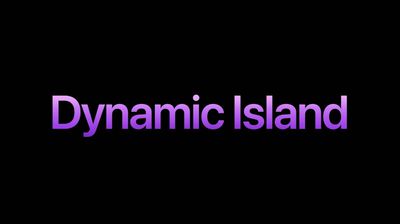 11:12 am: Dynamic Island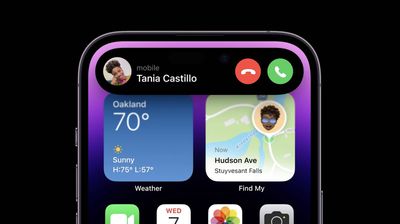 11:13 am: Can fluidly expand into different shapes using different animations and transitions. Dynamic Island expands to notify you, and present content and controls without distracting from the app you're in. Confirming AirPods are connected, charging status, and more. Each alert has its own personality and character.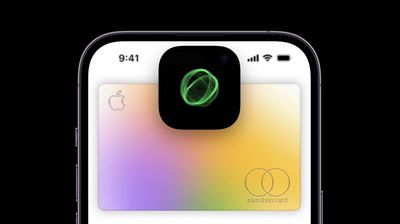 11:13 am: FaceID or tapping for transit. Displays ongoing background activity like playing music.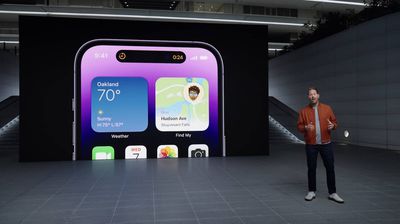 11:14 am: Dynamic Island is always live and active, includes call status or next turn on Maps. Tracks timer. Live activity is new feature on lock screen, can keep track of baseball score or a Lyft Ride status.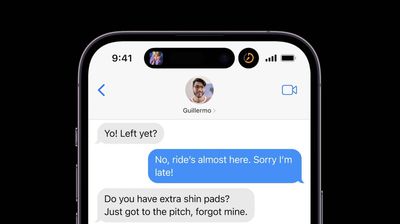 11:14 am: Can adapt into multiple elements if several Live Activities are going at once.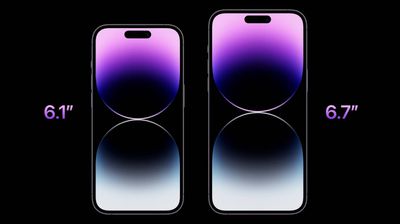 11:15 am: iPhone 14 Pro and iPhone 14 Pro Max, thinner borders, more active area, and Dynamic Island. 1600 nits peak brightness.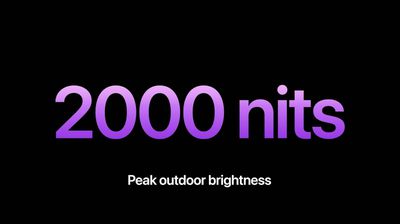 11:15 am: iPhone can push brightness to 2000 nits for outdoor brightness. Highest of any smartphone.
11:15 am: Always-On Display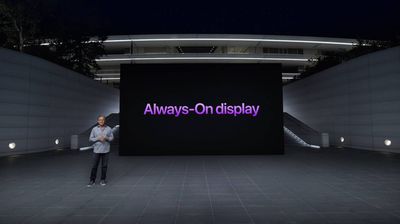 11:16 am: Time and other important information without raising iPhone or tapping display.
11:16 am: Display is very power efficient. Refresh rate of 1Hz with low-power mode.
You should also join my newsletter to get DAILY FREE, INTERESTING AND AMAZING NEWS, VIDEOS AND PICTURES directly in your mailbox…YOU WONT REGRET IT…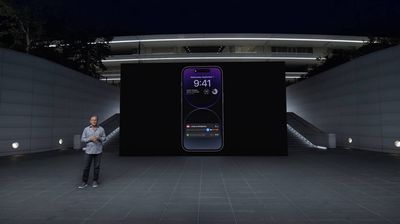 11:16 am: Can dim the entire lock screen. Refresh display with minimal power, so time, widgets, and live Activities are always available. Can dim wallpaper photos while preserving skin tones.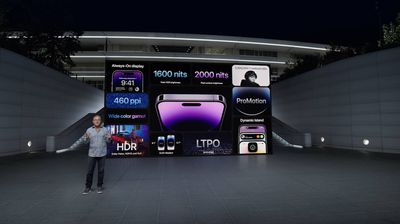 11:17 am: Powered by new A16 Bionic chip.
11:17 am: Focused on power efficiency, display, and camera.
11:17 am: 16 billion transistors.
11:17 am: 4nm process.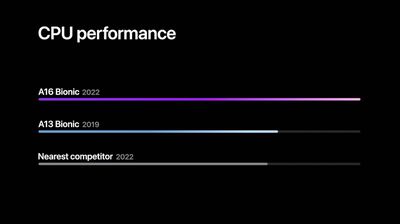 11:18 am: Competition is still slower than A13, introduced with iPhone 11 3 years ago. 6-core CPU is generations ahead, 40% faster than the competition. 2 high-performance cors, 4 high-efficiency cores.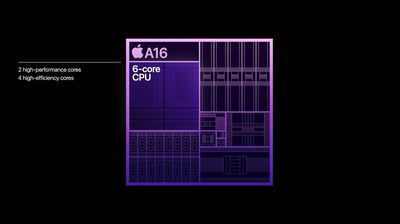 11:18 am: 16-core neural engine, 17 trillion operations per second. Powers computational photography.
11:19 am: A16 flexes every muscle, CPU, GPU, Neural Engine, and ISP, to perform 4 trillion operations per photo. Image signal processor to support new Pro camera system.
11:19 am: From casual user to professional, it pushes the boundaries and ushers in a new era of iPhone photography.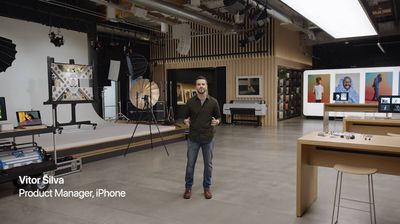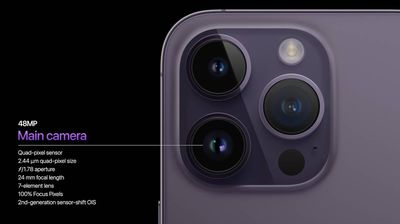 11:20 am: 24mm focal length.
11:20 am: New sensor groups 4 pixels into one large quad pixel with 4x more light. Further improves light capture while maintaining 12MP photo size.
11:21 am: 2x low light improvement for photos over iPhone 13 Pro.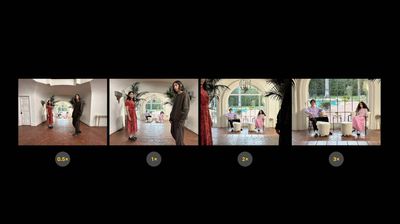 11:22 am: The new sensor can optimize for detail, providing more creative options for shooting and editing in pro workflows. We can take beyond 3 fixed lenses of Pro Camera sensors. New 2x telephoto option for users. Use middle 12MP of the new sensor, to deliver full-resolution photo and full 4K video with high-quality.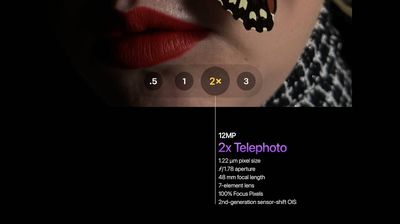 11:22 am: Shoots in ProRAW, merges best of intelligent computational photography, giving full creative control.
11:23 am: ProRAW at 48MP.
11:23 am: New machine learning model to enhance detail and reduce noise.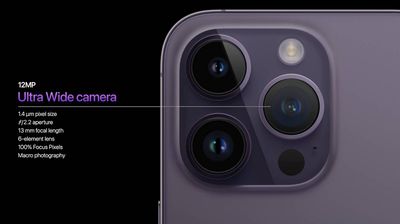 11:24 am: iPhone 14 Pro has new 12MP ultra wide camera, more focus pixels. 3x improvement in low-light capture. Macro gets even better.
11:25 am: Flash is redesigned for adaptive behavior based on focal length of the photo. 9 LEDs to control pattern and intensity, up to twice as bright, with better uniformity.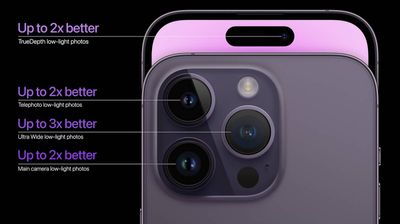 11:25 am: All cameras of iPhone 14 Pro, get dramatic improvement in low-light performance.
11:25 am: Our most powerful Pro camera system ever.
11:25 am: Only smartphone to shoot in ProRes and end-to-end workflow in Dolby HDR
11:26 am: Cinematic Mode gets great update, supports 4K30 or 4K24.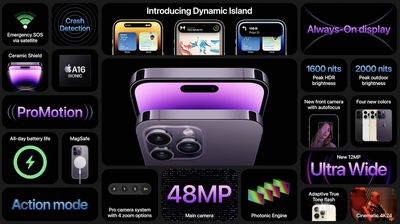 11:26 am: Long battery life is important. Improved performance, always on display, has "all-day battery life".
11:27 am: Apple isn't breaking out the actual battery life… just saying it is good "all-day."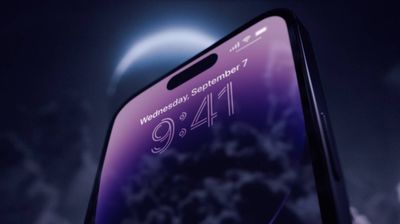 11:28 am: We're running through a video showing all the features they just introduced.
11:28 am: Approaching 90 minutes on the event.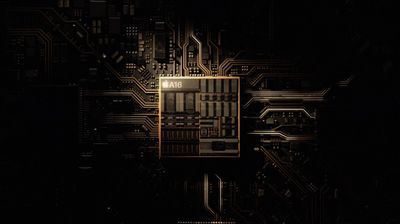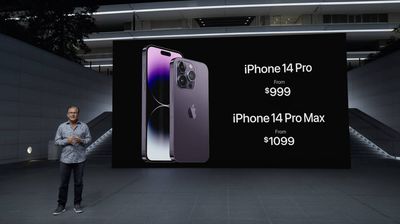 11:31 am: iPhone 14 Pro starts at $999, and Pro Max at $1099, with storage options up to 1TB. Up to $1,000 off when you trade in a qualifying iPhone.
11:31 am: Preorder both models on September 9, available on September 16.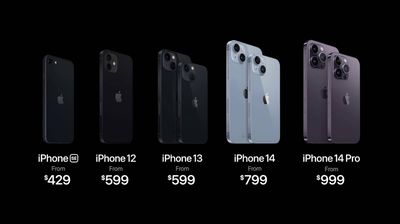 11:32 am: iPhone SE starts at $429, iPhone 12 from $599, iPhone 13 from $599, iPhone 14 from $799, iPhone 14 Pro from $999.
More control, more control and more control of what you do. Do not comply! [Mac Rumors]
StrangeSounds.org has been banned from ad networks and is now entirely reader-supported CLICK HERE TO SUPPORT MY WORK… I will send you a small gemstone if you give more than 25$… Thanks in advance!
You should also join my newsletter to get DAILY FREE, INTERESTING AND AMAZING NEWS, VIDEOS AND PICTURES directly in your mailbox…YOU WONT REGRET IT…
I recommend following Qfiles for videos, podcasts and a wide compilation of alternative news…