These are neither orbs nor fairies flying between trees!
No, these are eerie long exposure photographs of fireflies in a forest near Nagoya City, Japan.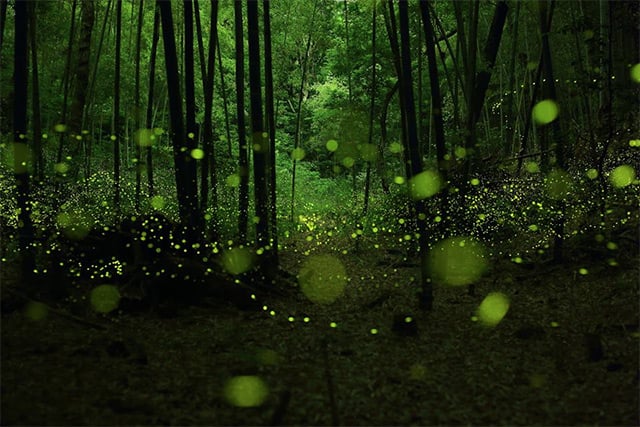 By keeping the camera's shutter open at a low aperture Cyan captures every bioluminescent flash of each insect resulting in dotted light trails that criss-cross the frame.
Eerie and magical, no?
You can see these a bit larger over on 500px.
Fireflies (or lightning bugs) are winged beetles which use bioluminescence to attract mates or prey. Fireflies produce a "cold light", with no infrared or ultraviolet frequencies. This chemically produced light from the lower abdomen may be yellow, green, or pale-red.
Here a timelapse video mating in the Great Smoky Mountains National park:
Each summer in Tennessee, a species of synchronous firefly puts on its show:
Do you know that there are plenty of bioluminescent fish?