A powerful magnitude 6.9 earthquake struck in the Pacific Ocean off the California coast, about 50 miles west of Eureka, the United States Geological Survey reported.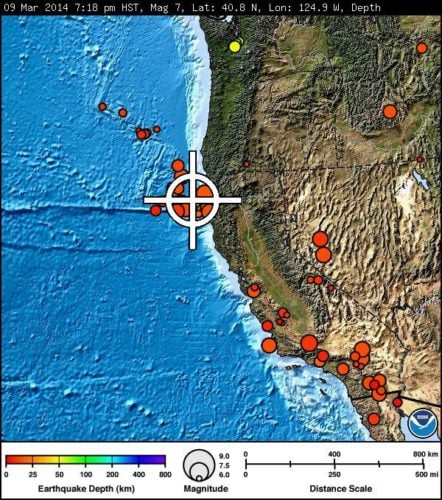 The quake occurred at 12:18 a.m. ET, 4.3 miles beneath the seabed, according to the USGS.
No threat of tsunami, according to the Pacific Tsunami Warning Center.
US fault lines are presented on this map.