On June 27, 2015, the first duststorm of 2015 engulfed the city of Phoenix in Arizona!
Watch the apocalyptic pictures and video! Awesome!
Metro Phoenix residents were slammed by wind and dust over the weekend as the first pair of monsoon-season storms rolled through.
Strong winds knocked out power to thousands of customers across the Valley on Saturday.
More than 15,000 were without power in temperatures around 100 degrees.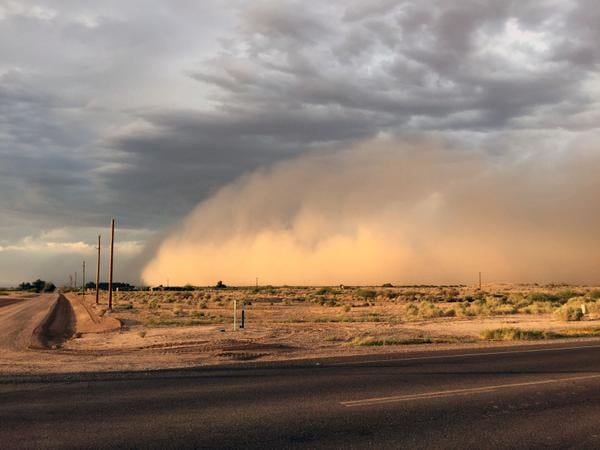 Some endured triple-digit heat with no air-conditioning, while outside trees were felled or stripped of foliage.
According to NOAA, between one and three haboobs will engulf the Phoenix area during any given year.
Find more pictures about this extreme weather event here and news about the ongoing situation there. For caption and images shown in this post follow this link.