At least 78 families are left homeless after a giant 150-meter-wide sinkhole swallowed 5 houses in Itogon, Benguet, Philippines, one day after Typhoon Lando (Koppu) left the country.
The terrifying incident was captured on video by a resident. Around 500 houses are located in the community near the sinkhole in the old mining area of Benguet Mining Corporation.
The following video of houses being swallowed by the sinkhole was first posted on Facebook by Denria Fernandez:
First the Batuang Road suddenly collapsed at around 4:30 p.m.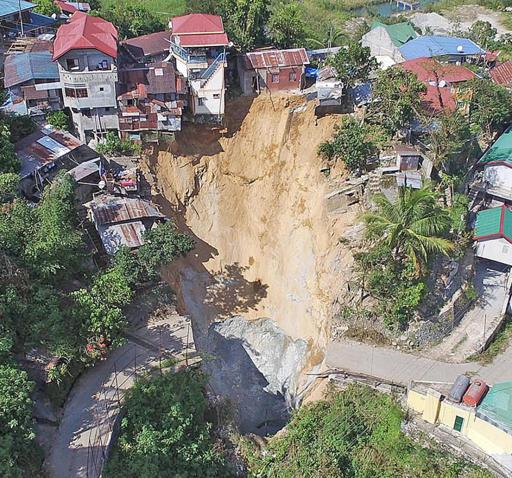 Then a strange and loud rumbling noise rose from the ground. Within 15 minutes, the house had disappeared in the sinkhole in front of horrified residents.
Nobody has been injured during this giant cave-in, but 500 houses are now at risk.
Last month, the soil started sliding under houses in the Philippines in Benguet.