Look at these pictures of the ongoing Mount Etna eruption in Sicily, Italy.
They are just insane.
Mount Etna is an active volcano on the east coast of Sicily, between the provinces of messina and catania.
It is around 3.322 meters high, although it varies constantly due to eruptions.
The Mountain is today 21,6 feet lower than in 1865.
Mount Etna is the tallest active volcano of the eurasian plate and the second in Europe after Teide in Spain.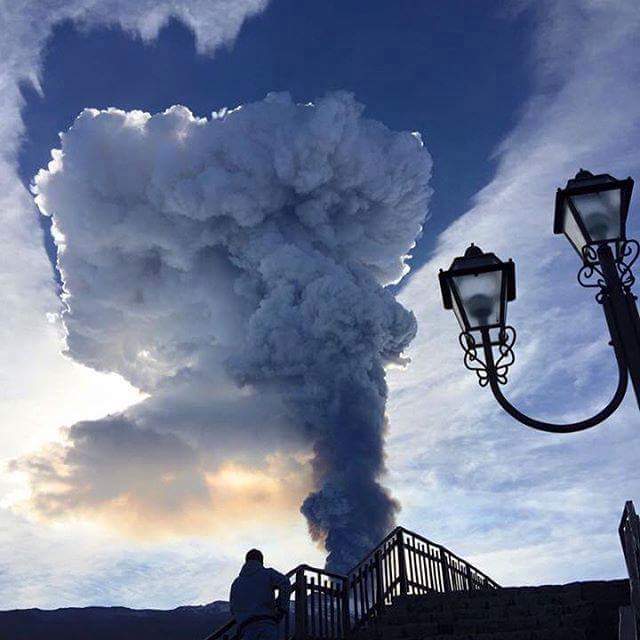 Mount Etna covers an area of 1.190 km2, with a basal circumference of 140 kilometers.
Awesome pictures.
Sometimes natural events also look like atomic bombs.