This incredible video shows the terrifying moment a giant rogue wave slams into a group of 150 swimmers.
The monster hit people swimming at the Figure of Eight Pools at Burning Palms in the Royal National Park at around 2pm on Saturday, January 9, 2016.
Witnesses said the giant wave wiped out several people and swept them across rocks and oyster beds in the shallow the Figure of Eight Pools.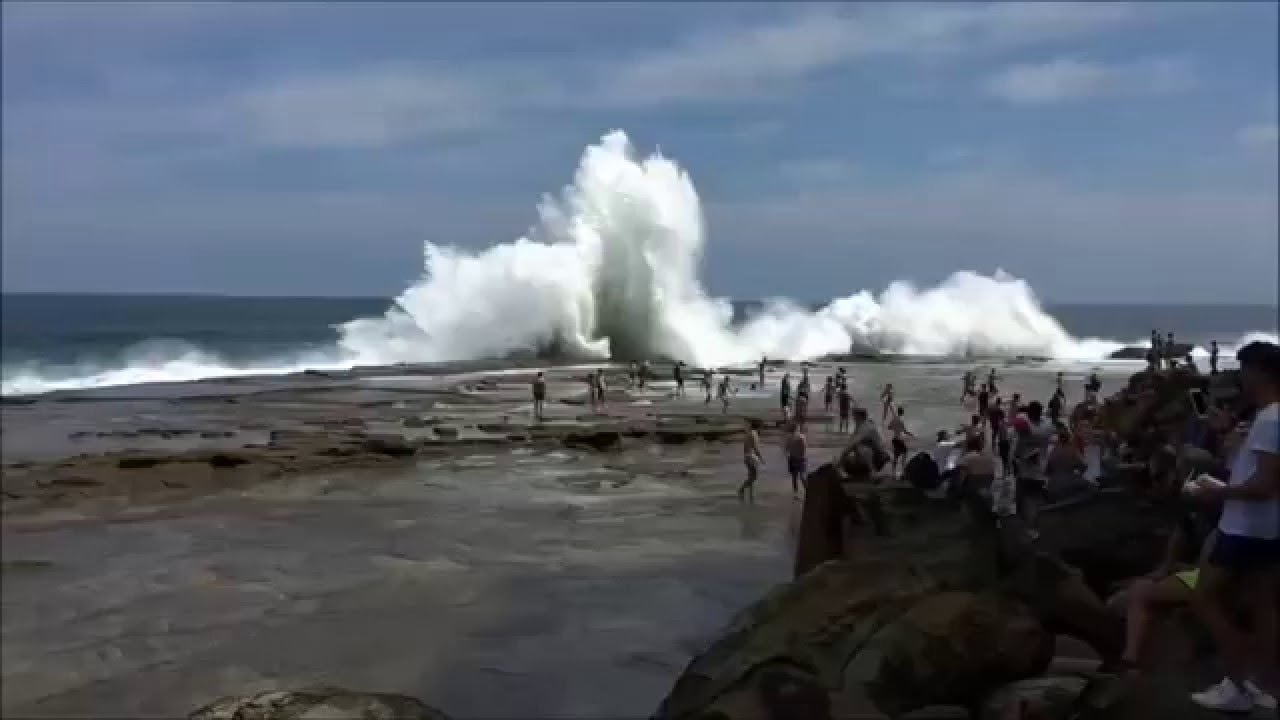 At least three women were flown to hospital with serious injuries. 60 others were injured.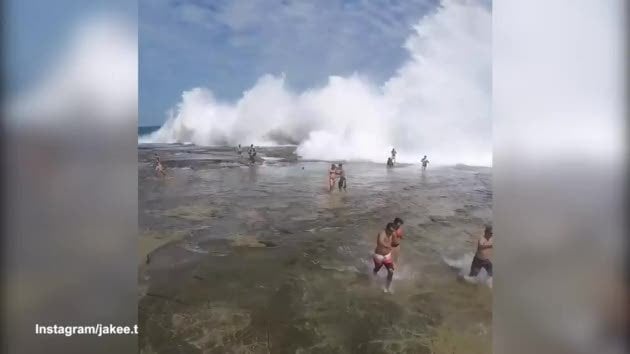 Rogue waves are relatively large and spontaneous surface waves that occur far out in open water, and are a threat even to large ships and ocean liners, according to Wikipedia.
Rogue waves present considerable danger as they are rare, unpredictable, may appear suddenly or without warning, and can impact with tremendous force.
Here a longer version of this terrifying wave attack:
Another freak wave killed 3 people in Durban last year.
These monster waves are just terrifying.