Three people have been killed and hundred of homes burned down as Russia declares a state of emergency in the Krasnoyarsk region after an apocalyptical inferno engulfed Siberia on May 24, 2017.
More than 340 people are now homeless, among others 47 children. State of emergency has been declared.
3 people died and more than 170 houses burned down as an apocalyptical dry grass fires swept across several hundreds of hectares of prairies in the Krasnoyarsk region of Siberia.
Mainly two cities have been severely affected: Lesosibirsk and Kansk.
The uncontrollable fire killed two people in Kansk and more than 40 houses burned down.
Another one died in one of the horticultural cooperatives in the city of Bratsk.
In Lesosibirsk, more than 40 homes burned down and the threat of the spread of fire is maintained.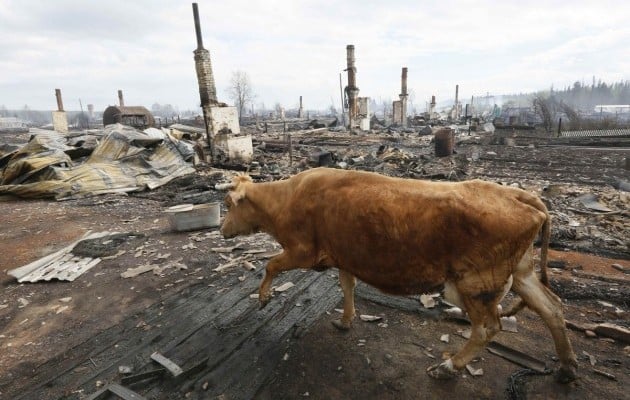 State of emergency has been declared in both cities.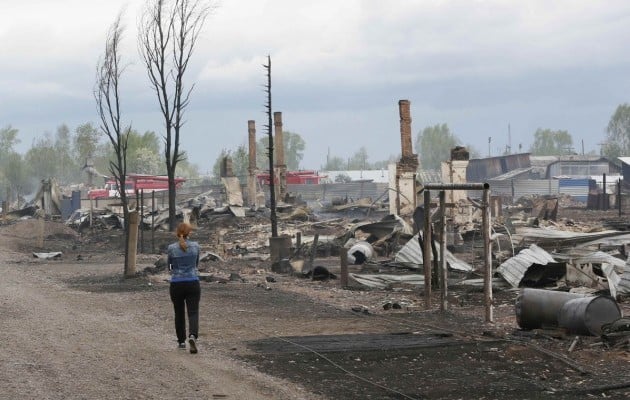 In overall more than 171 houses have burned down during this intense blaze. Have a prayer for them!