'Ghost' quakes hit central North Island after 2 M6.0 earthquakes hit Kermadec within 12 hours.
A 4.7 magnitude and a 5.4 magnitude quakes registered near Taupo turned out to be a seismic wave from the Kermadec Islands.
For a fleeting few minutes, it appeared the East Coast of New Zealand had been rocked by a cluster of earthquakes.
The GeoNet website recorded a 5.4 magnitude quake at 7.04pm, some 120km north of Te Araroa, wich was followed two minutes later by a 4.7 magnitude quake striking 55km south-east of Taupo. The first quake was reportedly 6km deep and was felt as far away as Auckland and Wellington.Finally, another 3.3 magnitude quake hit 5km deep near Te Kaha at 7.22pm.
But the so-called quakes were quickly deleted from the site and GeoNet tweeted that a 6.0 earthquake in the Kermadecs had caused "ghost quakes".
Sorry folks, there was a M6.0 earthquake in the Kermadecs that has caused two ghost quakes! These now have a deleted status #eqnz #doh

— GeoNet (@geonet) June 29, 2017
The real quake hit just after 7pm around 100km south of Raoul Island, one of four islands in the Kermadecs.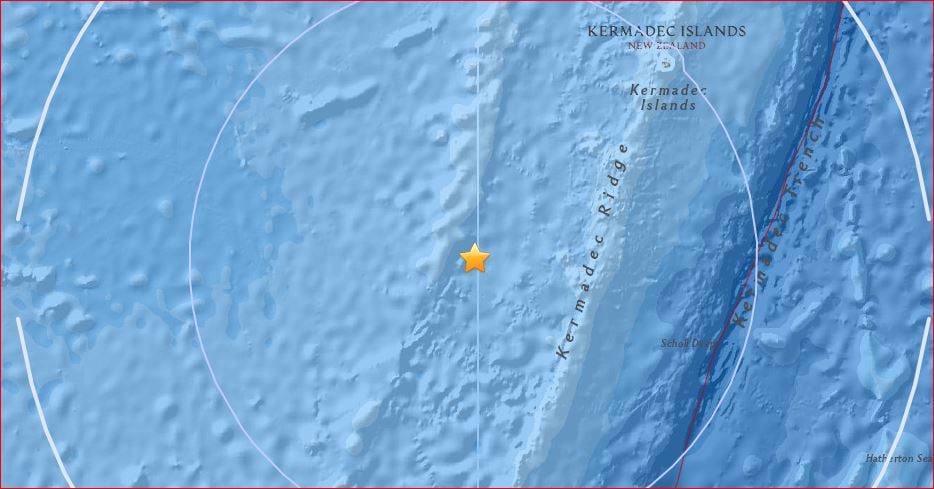 A 6.0 magnitude quake also hit the area last night.
But the dozens of people in New Zealand who reported feeling the shakes this evening weren't imagining things. GeoNet seismologist Dr Bill Fry said the seismic waves from the Kermadecs would have been felt here.
Kermadec is prone to earthquakes – it actually represents one of the biggest hazards to New Zealand.