Locals in Pematang Siantar City were shocked and frightened as their pristine river, The Bah bolon, suddenly turned blood red on August 7, 2017.
Some witnesses suspects industrial waste to be responsible for the strange red phenomenon, which has already killed thousands of fish.
Here some pictures of the unexpected red river in Indonesia: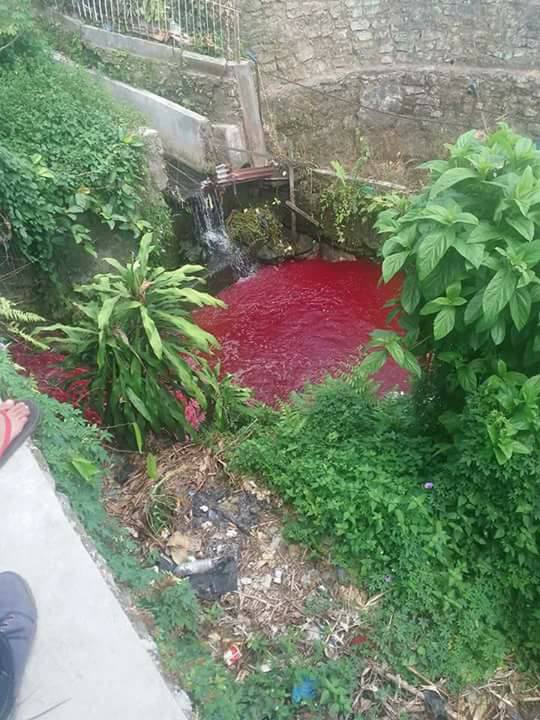 What is responsible for the blood red water? The mystery continues!