Wildfires burned thousands of acres Thursday in Kansas and authorities are warned that "extreme, catastrophic" fire conditions could prove disastrous for the region on Friday. About 100 people were evacuated Friday in Pueblo County, Oklahoma, as wind-driven wildfires flare up in the Plains. The National Weather Service issued a Red Flag warning Friday for 36 counties primarily in southwestern portions of Kansas and for most of Oklahoma, the Texas Panhandle, northeastern New Mexico, southeastern Colorado and southeastern Missouri.
Strong winds and dry conditions fueled dozens of fires Thursday that scorched an estimated 13,000 acres in the Sunflower State – Kansas for those who don't know.
Thank you to all the brave Kansans who are helping fight the wildfires. #ksleg (Pictures courtesy of @KansasGuard) pic.twitter.com/t7bmARvar8

— Governor Jeff Colyer (@GovJeffColyer) March 15, 2018
A fire destroyed two buildings in Kiowa County, but no injuries have been reported. It was one of 45 wildfires reported. Four fires were still burning out of control by the end of the day Thursday and another 12 were active but under control.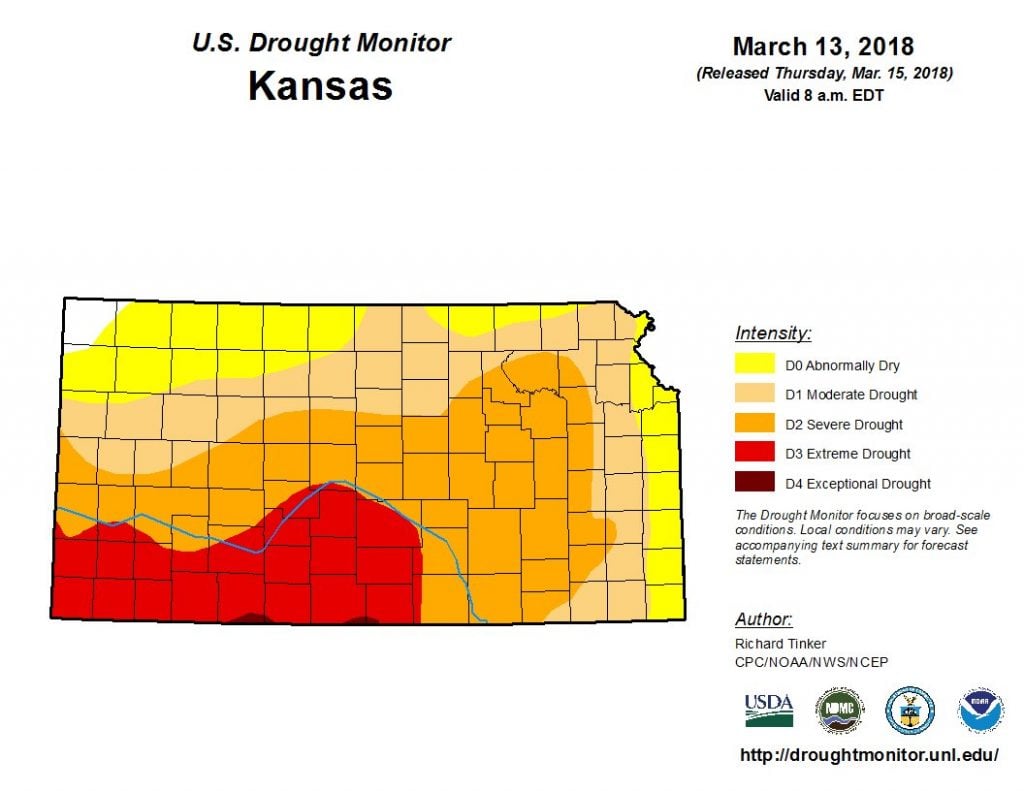 Extreme to exceptional drought is in place over the Plains of southwest Kansas, western Oklahoma, the Texas Panhandle and northern New Mexico. Some of these areas haven't seen a good soaking in over five months. Strong winds blowing over dried-out grasses and brush is a dangerous scenario for any small fire to be whipped into a fast-moving inferno within minutes.