Police training exercises have come under fire for the second time in less than a week after Christchurch residents were rattled by a series of startling bangs in the middle of the night. Three loud bangs were reported by people across the city about 11.45pm on June 16 2013. The noise was made during a police training exercise in an abandoned building in the central city.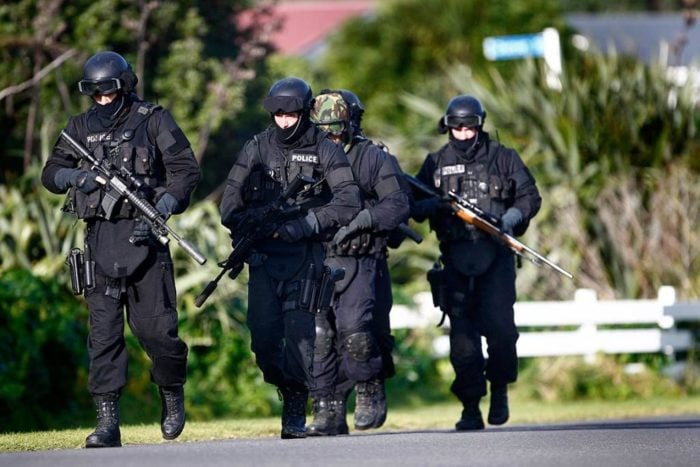 The three "near simultaneous" explosions were part of a police tactical group training exercise. About 70 staff had been training in Christchurch and other parts of Canterbury since last week, and last night's exercise marked the end of the training.
The questions are: why are people not informed about such an exercise and why during night?
It is the second time police training exercises at quake-affected sites have been questioned by the public in the past week.
On Friday, a group of 12-year-olds on their way home from school ran in fear from what they thought were armed police hunting a dangerous fugitive in Avondale.
It turned out to be the national police special tactics group that had been making use of the opportunity to train in empty red-zoned houses.
Here a few comments from earwitnesses:
"My nerves can't handle this kind of stupidity, what are they thinking? And what are they training for? How to deal with the panicking public in the midst of flooding?"
"Agreed, I have a very nervous household here as well," another poster said. "Many peeps are still very fragile."
"Heart beating like those old #eqnz days."