Some may find it strange, other unusual. I just find one of the latest large Yellowstone Old Faithful eruption amazing! And it was probably hot as illustrated by the dark steam cloud.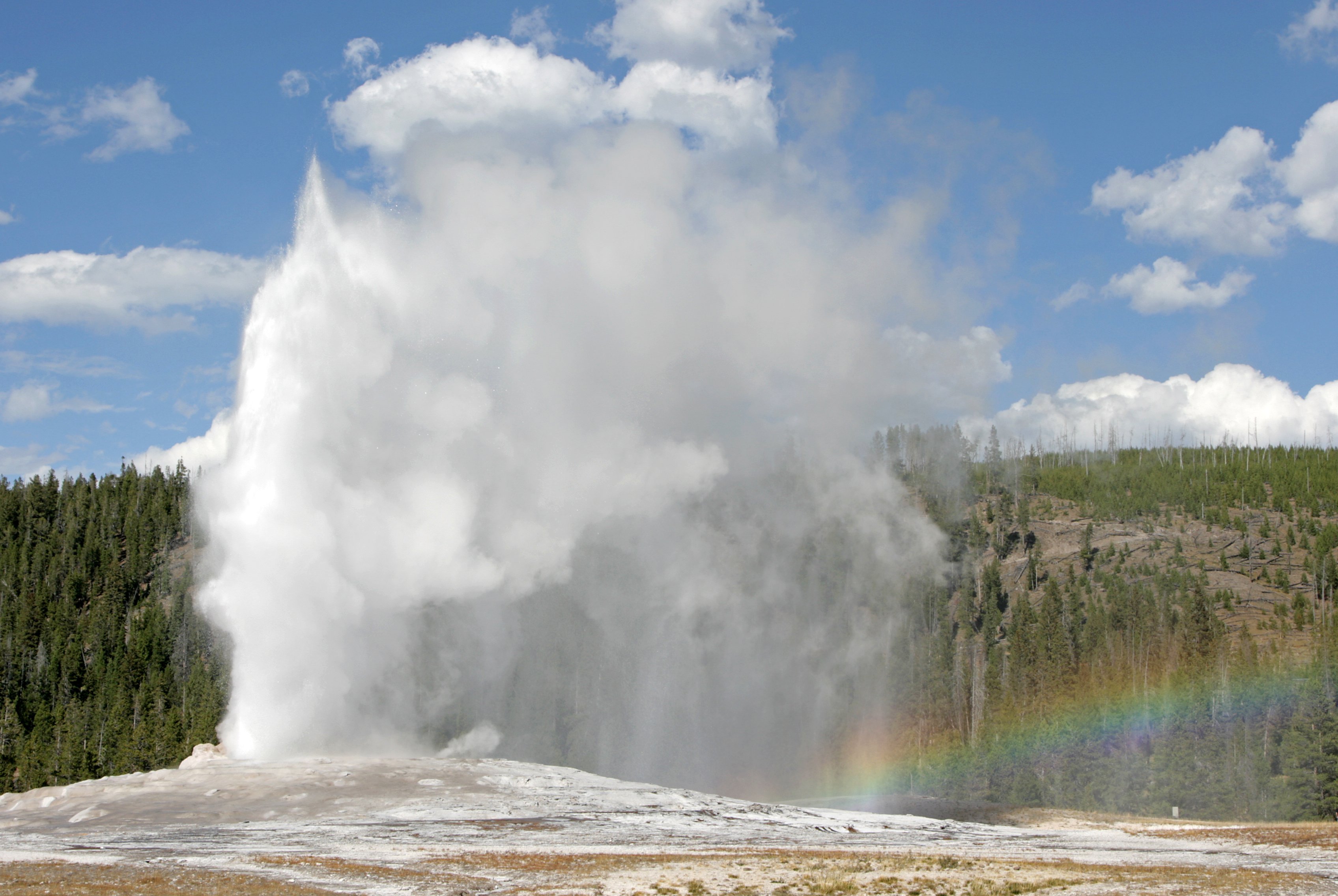 Old Faithful, named by members of the 1870 Washburn Expedition, was once called "Eternity's Timepiece" because of the regularity of its eruptions. Despite the myth, this geyser has never erupted at exact hourly intervals, nor is it the largest or most regular geyser in Yellowstone National Park. It does, however, erupt more frequently than any other of the large geysers. The eruption stops at 1:35!
You can watch a webcam of the Upper Geyser Basin, one of the most unique and dynamic places on earth with about 300 active geysers here. Really cool!