It is that time of the year again, Halloween is just around the corner, so I decided to try and find some unexplained and mysterious cases of people disappearing with bizarre outcomes, no logical explanation, and that also may have a paranormal twist to them.
1. The 4 Missing Germans
This story isn't scary, but rather an unsolved/ mysterious vanishing case of 4 Germans during their vacation in the U.S. in 1996. It still baffles me. It's 3 pages long, but well worth the read, especially because of the things they left behind. I don't want to spoil it for you, so please click the link for the full story and photos.
Alien abduction? Transfered to another dimension? Murdered? Perhaps they "disappeared" to start a new life? I'd love to hear your theories on this case:
In the morning of October 21, 1996, Death Valley National Park (DVNP) Ranger Dave Brenner was aboard a military helicopter somewhere in the skies over the southerly part of Death Valley. He was part of a routine aerial surveillance looking for clandestine drug manufacturing labs in the backcountry. Around 11 AM, he saw something unexpected: A vehicle in the wash of Anvil Canyon, approximately 2.4 miles downstream from Willow Spring, the head of Anvil Canyon.
Upon landing nearby, Brenner inspected the vehicle. It was a green, 1996 Plymouth Voyager van with California license plates. It was covered with considerable dust, as if it had been out there for some time. The van was clearly stuck in the wash, sunk up to its axles in the sand, with its two rear tires flattened and its left front tire also flat. Tracks left in the sand by the van suggested it had been driven at least 200' with flat rear tires. The van was locked, with no sign of the owner. Brenner noted the license number and reported it back to the DVNP headquarters.
The vehicle, owned by Dollar Rent a Car, had been rented to a group of four German tourists in Los Angeles on July 8, 1996. The vehicle had been due back to the rental agency in Los Angeles on July 26, but had never been returned. It was the rental agency's policy to wait at least 30 days past when a vehicle was due to report it stolen. Checking the names of the renters turned up an August 14th INTERPOL alert on them. They were Egbert Rimkus, 34, his son Georg Weber, 11, Egbert's girlfriend Cornelia Meyer, 28, and her son Max Meyer, 4. Further investigation showed the group left Frankfurt and arrived in the United States at Seattle on July 8, then immediately flew to Los Angeles where they picked up their rental van. Because Egbert could not produce his driver's license, Cornelia was recorded as the driver. The van was due back on July 26th and the group had tickets on TWA to return to Germany on July 27th. They were not on that flight, nor was there evidence of them leaving the USA.
2. The Dorothy Forstein Case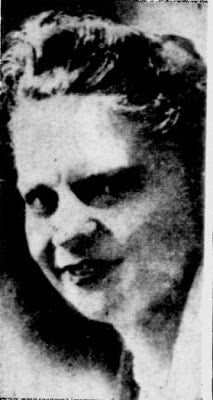 Philadelphian Dorothy Cooper Forstein appeared to be happily married, comfortably well-to-do, a loving mother, and well-liked. She was, in short, one of the last people anyone would imagine as a victim of one of the creepiest disappearances in American history.
In 1944, Dorothy had been married for two years to city magistrate Jules Forstein. The couple had three young children: Myrna and Marcy, his offspring from a previous marriage (Jules' first wife, Molly, died sometime around 1940,) and their new baby, Edward. One evening in that year, Mrs. Forstein dropped her children off at a neighbor's house so she could do some shopping. By the time she returned home, it was nearly dark. As she entered her house, someone suddenly sprang up and attacked her, beating the helpless woman into unconsciousness. Her fall knocked over the telephone, and when the operator heard strange noises coming from the instrument, she alerted the police.
Mrs. Forstein was found with her nose and jaw broken, and a shoulder fractured. She was also suffering from a concussion. After she regained consciousness, all she could say was, "someone jumped out at me."
This was just the beginning. Read the rest of the story to find out what happened 5 years later and how she disappeared.
According to her daughter who was a witness Mrs. Forstein was unconscious before the mysterious man arrived to take her. I wonder what happened.
3. The Cowden Family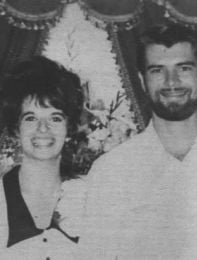 An entire family once disappeared from the Rogue River National Forest Campground in Oregon. On September 5, 1974, Richard Cowden and his wife Belinda, along with their two small children, David and Melissa, went camping for the Labor Day weekend. On Sunday morning, Richard was seen in nearby Copper, Oregon buying some milk. That was the last anyone ever saw of the Cowden family. When the family didn't show up for a scheduled Sunday dinner at Richard Cowden's mother's place, local authorities conducted a search. The camp scene was like something out of The Twilight Zone. Trooper Lee Rickson stated: "That camp sure was spooky. Even the milk was still on the table". Investigators found cooking utensils resting on a tree stump, fishing rods leaning against a tree and the family car was still parked above the campsite. Richard's wallet and his wife's purse were also discovered, with nothing apparently missing from them. There were no indications of a struggle.
If you've read any unexplained disapearances please feel free to share them.