These are some of the most terrifying natural disasters to have ever been caught on video!
When the destructive forces of nature are unleashed, the results can be horrifying.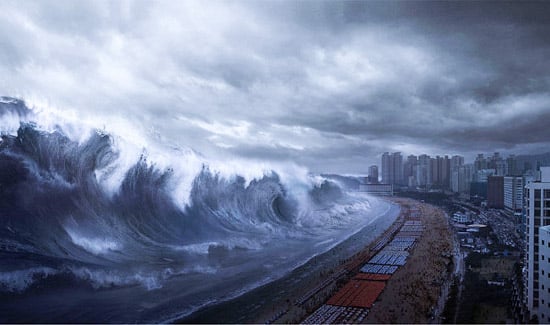 Sometimes, the world turns violent and unstable, with huge loss of life and massive devastation. Although rare to be captured on video, some videographers have managed to record some hair-raising videos of natural disasters. Here a small list:
The Great Hanshin earthquake in Japan on January 7, 1995
The eruption of Eyjafjallajökull in Iceland during May 2010
A flood in Toowoomba, Queensland in January 2011
A 2011 Japanese tsunami footage from Iwata Prefecture
A massive dust storm in Phoenix, Arizona in July 2011
A red dust storm caused by a cyclone in Australia in January 2013
A supercell north of Booker, Texas in June 2013
The Rim Fire in Yosemite National Park, California in August 2013
The eruption of Mount Kliuchevskoi, Russia in October 2013
A supercell between Wright and Newcastle, Wyoming in May 2014
Rotating thunderstorms near the town of Atlanta, Kansas in May 2014
A supercell in Nebraska in May 2014
Terrifying and beautiful!