A strong 6.5-magnitude earthquake struck just off the western Greek island of Lefkada on November 17, 2015.
The shallow earthquake killed two people. The following pictures and videos from Twitter and Youtube show the devastation caused by the natural disaster.
Although the initial reading was of 6.7 USGS downgraded the power of this strong quake to M6.5.
Look at the lamps moving… So wierd:
The strong quake killed two women in Ponti and Athani after being crushed to death by falling rocks.
The main road in Lefkada was blocked by many landslides.
Landslides falling in the ocean. Look at the changing color of the water: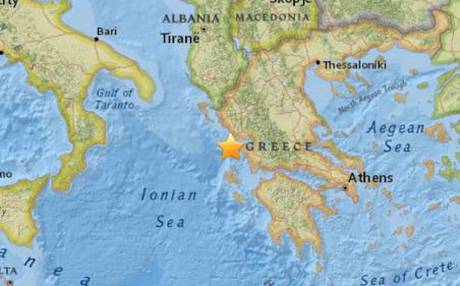 Post your pictures or videos in the comments. Thank You.