Giant underwater craters resulting from gas explosion may be responsible for the disappearance of planes and ships in the Bermuda Triangle.
Scientists may have come up with an explanation for one of the world's greatest mysteries – the Bermuda Triangle.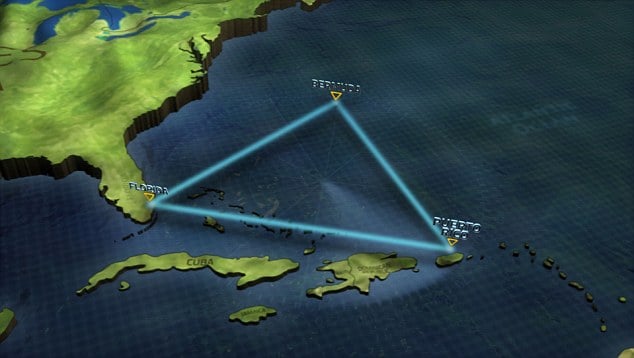 Scientists have found giant craters on the sea bed around the coast of Norway, marking spots where huge bubbles of methane have apparently exploded.
The craters are up to half a mile wide and 150ft deep and appear to have been caused by gas leaking from deposits of oil and gas buried deeper in the sea floor.
The gases are thought to accumulate in sea-floor sediments before bursting through the sea bed into the water above.
Details of the discovery will be released next month at the annual meeting of the European Geosciences Union, with a key question being whether such bubbles could threaten ships.
One idea is that they may explain the disappearance of ships in areas such as the Bermuda Triangle.
Here an old scientific article about these gas-related sea floor craters in the Barents Sea.