After 8 years of calm, La Cumbre volcano sitting on the Fernandina Island in Galapagos erupted on September 4, 2017.
The newly active volcano began generating a column of water vapor and magmatic gases that rose about four kilometers above the summit.
The eruption was first reported by crew members on on Lindblad Expeditions/National Geographic ship Endeavor II shortly after noon on September 4, 2017.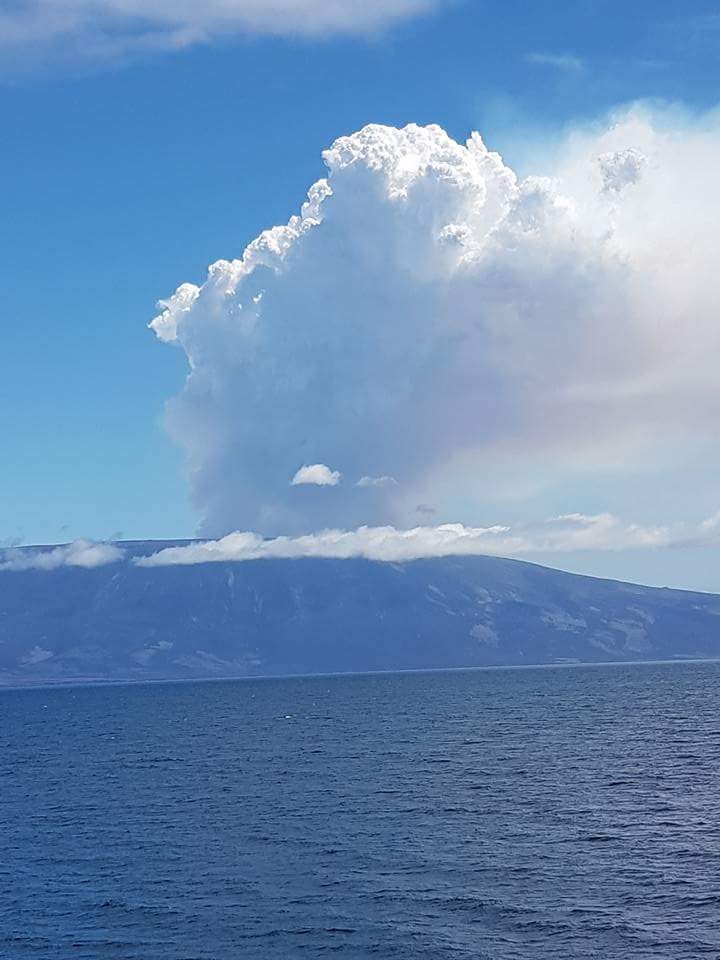 They immediately notified the National Park of Galapagos.
A volcanic ash advisory has been released in the early evening by the Volcanic Ash Advisory Center Washington (VAAC):
VOLCANO: FERNANDINA 353010
PSN: S0022 W09133
AREA: GALAPAGOS
SUMMIT ELEV: 4905 FT [1495 M]
ADVISORY NR: 2017/001
INFO SOURCE: GOES-EAST. NON-OPERATIONAL GOES-16.
ERUPTION DETAILS: LAVA ERUPTION
RMK: WE HAVE RECEIVED INFORMATION SUGGESTING A POSSIBLE VA EMISSION. WE WILL GATHER FURTHER INFORMATION AND ISSUE A FULL ADVISORY AS SOON AS
POSSIBLE.
Hopefully this volcanic eruption of La Cumbre volcano will not affect the fragile ecosystem and endemic species of the Island of Fernandina in the Galapagos.