Unseasonably warm and dry temperatures blanketed California over the weekend, shattering records across the state and bringing clear blue skies that were expected to linger through next weekend. At the resorts near Lake Tahoe, the weather was so warm — 12 to 18 degrees above average — that the snow was melting, leaving behind puddles of water and slush. Some would-be skiers opted to go hiking instead. That's pretty much the opposite of last year, when Lake Tahoe had so much snow that figuring out where to put it all was a major challenge.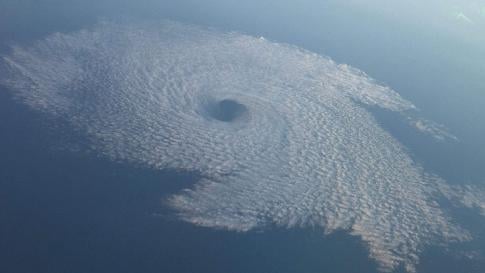 In Northern California, residents in the famously foggy City by the Bay traded their winter coats and sweaters for T-shirts and shorts over the weekend. But what did happen across California:
San Francisco: 74 on Saturday and Sunday, setting new records for both days.
Los Angeles: 81 degrees, but still 10 degrees cooler than the record set in 1995, when it was 91 degrees on Feb. 4.
Salinas: Two consecutive days of record-breaking heat, reaching 81 on Saturday and 80 on Sunday.
Oakland International Airport: 76 degrees
Santa Rosa: 76 degrees
San Jose: 78 degrees
Healdsburg, Sonoma County: 80 degrees on Saturday. That broke a record of 75 set 112 years ago, way back in 1906.
Ukiah, Mendocino County hit a high of 78 Sunday. It was the fourth consecutive day of tying or breaking the daily temperature record.
Half Moon Bay: 78 degrees on Sunday, not only breaking a record for the day but tying the record-high temperature for the month of February.
Sandberg: 82 degrees, breaking a daily record of 74 set in 2015 and a monthly record of 78 set on Feb. 13, 2014.
Woodland Hills: 89 degrees
Palmdale: 77 degrees.
One of the reasons for this winter 'heat wave' is a persistent pattern of West Coast ridging. That's an area of high atmospheric pressure that brings mild weather, which has been more pronounced in Southern California, but increasingly it's extended further north this year.
The warm, dry weather can be traced in part to the phenomenon known as La Niña, in which there are colder-than-average sea surface temperatures in the tropical east Pacific Ocean.
At least in terms of warmth, we know this is the direction things are heading … hotter summers and more warm temperatures in the winter that prevent Sierra Nevada snowfall or snow accumulation.
However, the evidence does not suggest that California is heading in a permanently drier direction. The best example is last winter and the abundant snowfalls.
Supposedly, there's going to be 6 more weeks of winter. I guess this means 6 more weeks of sunny, warm, and dry conditions for California…
Los Angeles Times, Pictures via The Weather Channel