An arctic cold front has dropped temperatures well below average from the Rockies to the Plains.
This cold weather pattern will persist much of the week while slowly spreading east of the Mississippi River. Two rounds of snow will also sweep from the Rockies into parts of the Plains and upper Midwest. Same for Europe! Happy Halloween freeze!
Arctic cold will engulf much of the western and central U.S. as two rounds of snow develop from the Rockies to the upper Midwest in the week ahead.
A southward plunge of the jet stream will be in place from the Rockies into the central states much of this week, allowing a pipeline of arctic air to remain entrenched over those regions.
Two weather systems will tap into that cold air and produce snowfall where they track from the Rockies to the Plains and upper Midwest.
According to Severe-Weather, a similar cold front will engulf Europe too:
GFS forecast of the 2-meter temperature anomaly. Europe is expected to be hit by cold polar air next week, at the same time as the intense Arctic cold shot will cool down almost the entire United States.

Graphics by Tropical Tidbits. pic.twitter.com/rvQ124gNWX

— severe-weather.EU (@severeweatherEU) October 26, 2019
Early Week Snowmaker
The first snowmaker in this cold weather pattern entered the northern Rockies on Saturday and will impact parts of Wyoming, Colorado and western Nebraska into Sunday night.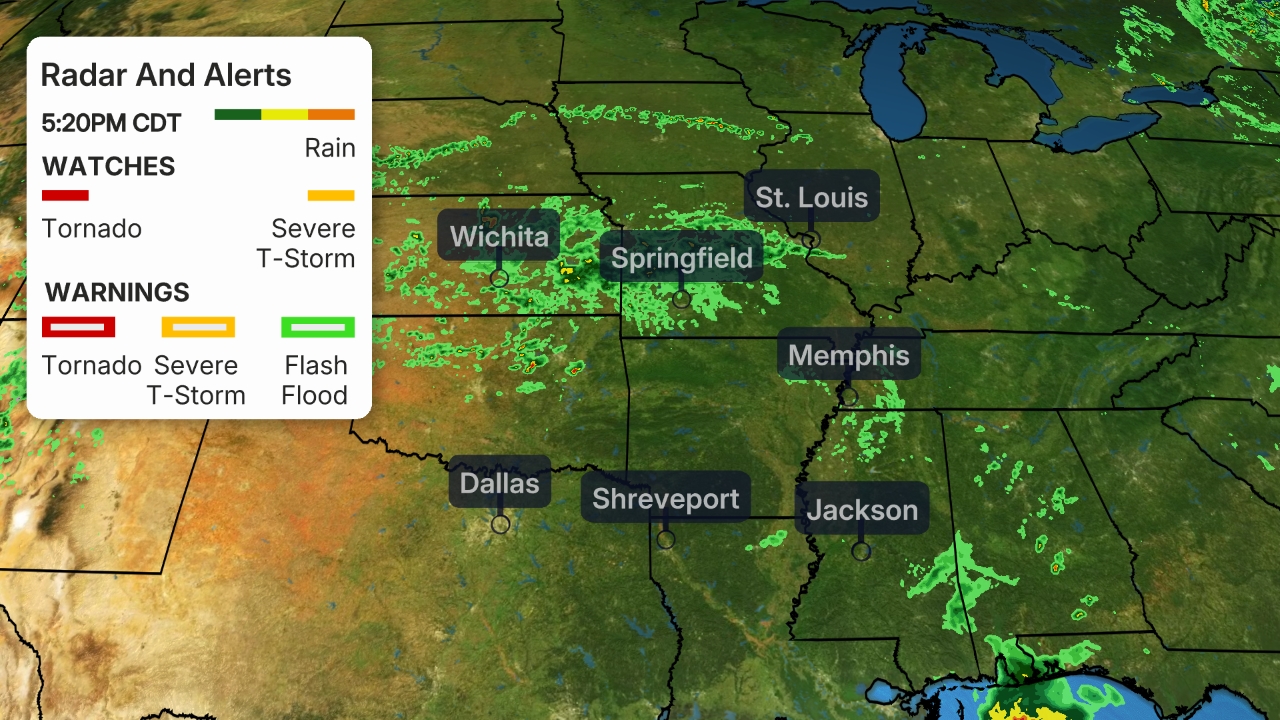 The National Weather Service has issued winter storm warnings and winter weather advisories from parts of Wyoming and Colorado to the Nebraska panhandle.
Conditions in these areas are likely to be difficult to drive in with gusty winds and bouts of snow.
Snow will persist until Monday in parts of Colorado, and some snow may fall as far south as the Four Corners region.
Some snow may also streak eastward through parts of the Central Plains into the upper Midwest, from northern Kansas and southern Nebraska into the Upper Peninsula of Michigan, Monday into Monday night. Snow may linger in northern Michigan into early Tuesday.
Snow Forecast
Snowfall totals of 6 to 12 inches are likely for much of the higher elevations of Colorado and Wyoming, with some spots possibly reaching over a foot.
The Denver area could see up to 6 inches of snowfall. In the Plains and upper Midwest, light snow accumulation is expected.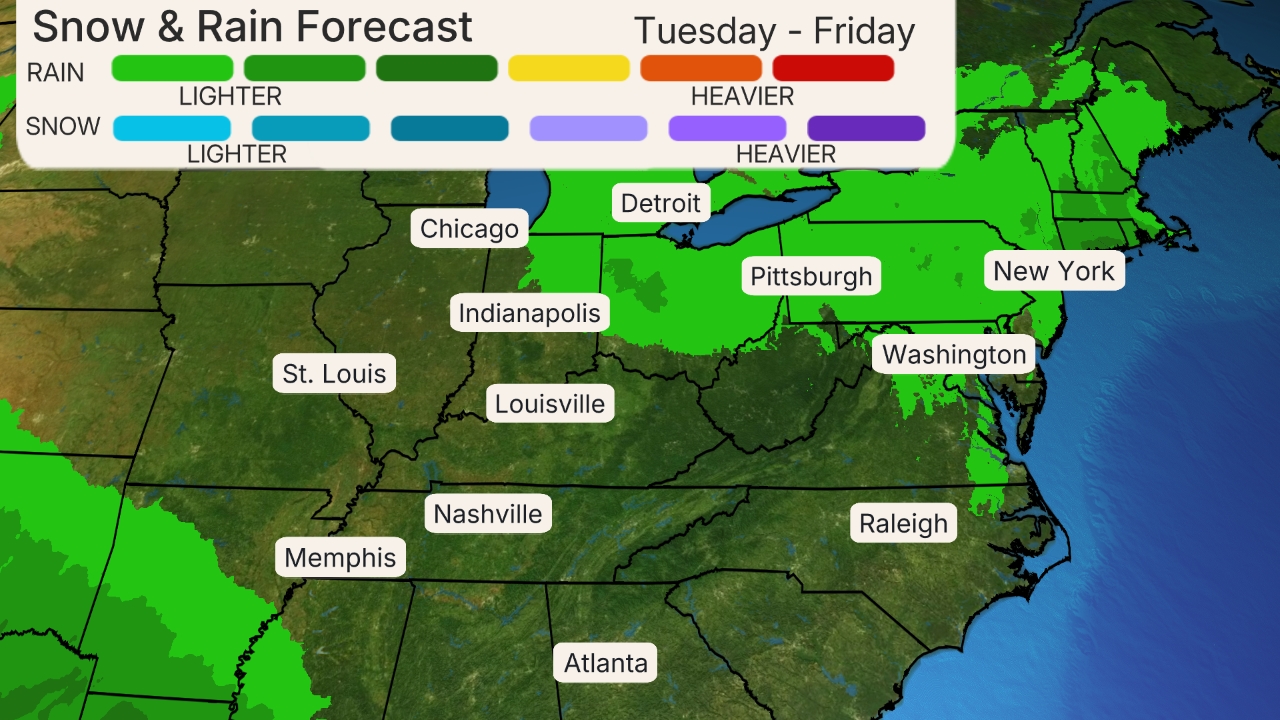 Cold Outlook
Cold air has already moved into the Rockies and Plains and it will be reinforced by another shot of arctic air by midweek.
On Sunday morning, daily record lows for Oct. 27 were set in Bozeman (8 degrees) and Billings, Montana (14 degrees).
Low temperatures much of this week will plunge 10 to 40 degrees below average for late October from portions of the West into the Plains.
Lows in the single digits above and below zero are expected in parts of the Rockies Wednesday and Thursday mornings. Temperatures in the teens may reach as far south as the Texas Panhandle.
Some daily record cold temperatures will be broken in the week ahead, especially in parts of the Great Basin and Rockies.
Denver's low temperature on Thursday morning could come within a few degrees of the city's all-time coldest October temperature of minus 2 degrees.
Winds will also be gusty at times, making it feel even colder, with dangerous wind chills possible at times.
A significant outbreak of Arctic cold in the Plains and Rockies will be ushered in by another burst of accumulating snow into the first part of next week: https://t.co/2kaLpe4Uxv pic.twitter.com/tScqHyCG0Q

— Zachary's Weather (@ZacharysWeather) October 27, 2019
High temperatures will be 10 to 40 degrees below average may last through midweek.
Temperatures will top out in the 20s in the Rockies and in the 30s in the Northern and Central Plains into the upper Midwest.
A few spots in the higher terrain of the northern and central Rockies may be stuck in the single digits on Tuesday, especially in Wyoming.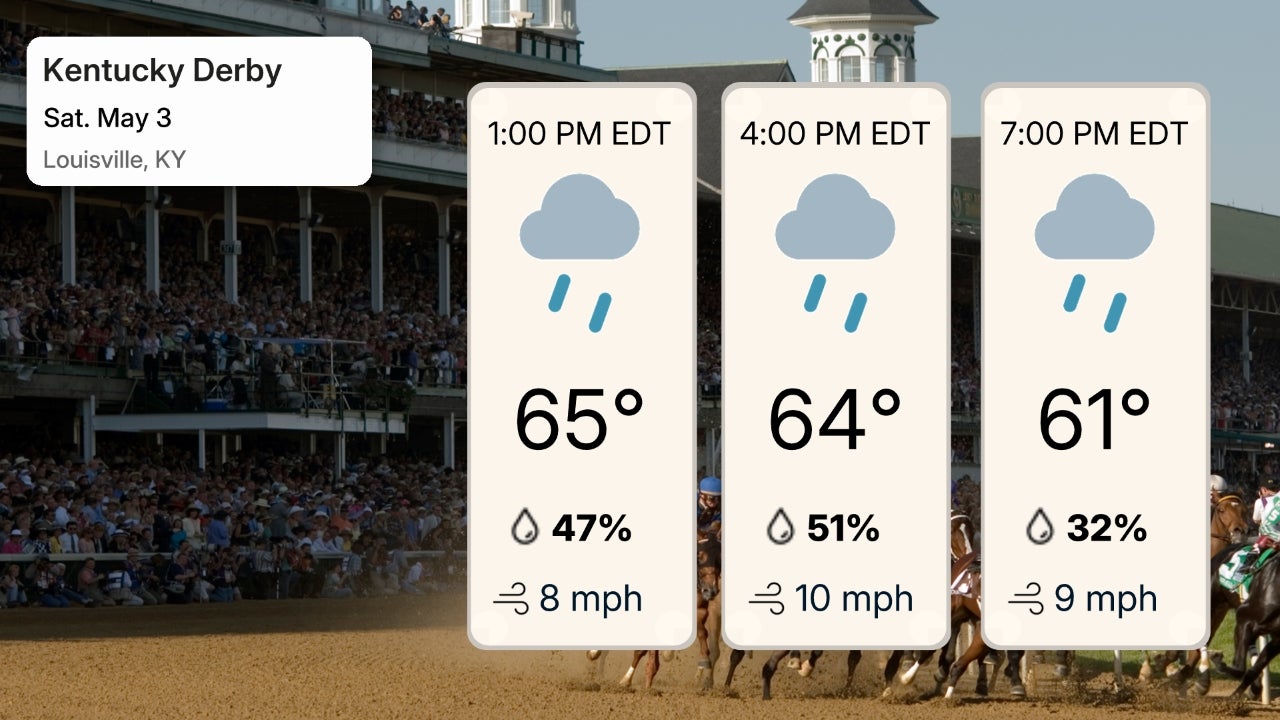 The cold conditions will slowly push south and eastward as the week progresses.
Colder-than-average temperatures will likely spread east of the Mississippi River late in the week, including parts of the South and Ohio Valley.
The East Coast may wait until next weekend for the below average temperatures to move in.
And again, it is going to be the same across Europe:
The Arctic outbreak is here! Very cold airmass (note, attached is the windchill map – real feel of cold combined from temperature and winds) has already spread across northern Europe and will advect into east-central Europe and the Balkans on Tuesday!https://t.co/PcF825UHmV pic.twitter.com/kCg94QFXFo

— severe-weather.EU (@severeweatherEU) October 27, 2019
Second Round of Snow
The next round of snow will begin in Montana on Monday and then will slide southward into Wyoming and Colorado into Tuesday, on a similar path as the early week system.
Denver and Cheyenne, Wyoming, could see several more inches of snow Tuesday into Wednesday.
As this system continues to move eastward, a low pressure system will likely develop mid-to-late week as it tracks through the Midwest.
It is too early for details, but snow may fall on the backside of this system, as cold air moves in. This includes parts of the Plains, Midwest and Great Lakes region into late week. Gusty winds are also possible.
Relatively warm air will remain in place ahead of this system, allowing for widespread rain in the Midwest and East, with thunderstorms in parts of the South.
Snow and cold temperatures, while California will be hit by gusty winds and probably more fires out-of-control. [weather]
Follow us: Facebook and Twitter. By the way you can also support us on Paypal. Please and thank you!