Saturday was winter solstice… the shortest day of the year.
But Thursday, Boxing Day 2019, may be the darkest day of the year as a solar eclipse causes the day to turn dark across Asia and a giant asteroid with an estimated diameter of between 919 and 2,034 feet (280 to 620 meters) will whizz past Earth.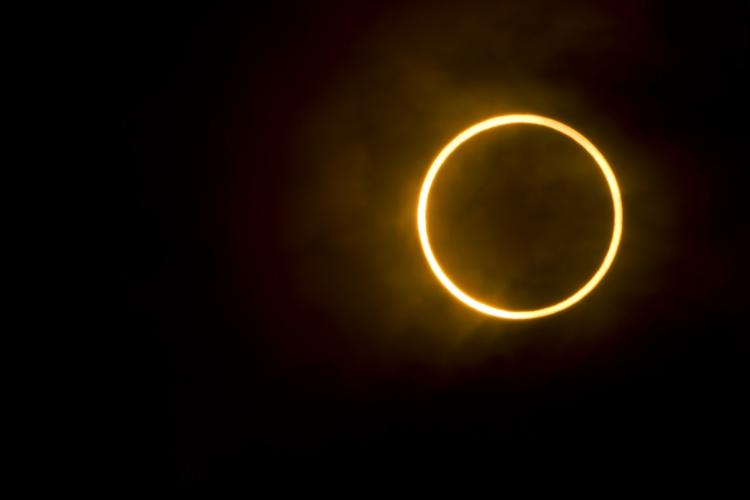 Solar or lunar eclipses are pretty easy to forecast (according to astronomers), but it is very astonishing how hard it is to detect an hazardous asteroid heading to Earth. While the Ring of Fire is currently heating up on Earth, it may also light up in the skies on December 26, 2019.
Solar Eclipse December 26
Tomorrow, December 26, 2019, most of Asia, as well as some parts of eastern Africa and northern Australia will experience a partial solar eclipse.
And some lucky skywatchers in parts of the Middle East, southern India, northern Sri Lanka, and parts of the Philippines will witness an amazing annular eclipse of the sun, sometimes called a 'ring of fire' eclipse.
The best time to view the eclipse will be in the early morning in the Middle East, mid-morning in India and Sri Lanka, and early afternoon in Indonesia, but precise times will vary from location to location.
What is a solar eclipse?
A solar eclipse happens when the moon passes directly between the Earth and the sun, but the type of eclipse that unfolds depends on how far away the moon is from the Earth.
When an eclipse happens when the moon is near perigee, the point in its orbit when it is closest to the Earth, the moon appears large enough to cover the entire face of the sun, resulting in a total solar eclipse.
But on Boxing Day 2019, the moon will be near apogee, the point in its orbit when it is farthest away from the Earth. As a result, the moon will not quite be large enough to cover the entire sun, leaving behind a ring of light., an intense ring of fire.
As for every solar eclipse watchers will need specially designed solar filters or eclipse glasses during the entire event to protect their eyes.
If you are not living in those countries and still want to watch that amazing sky phenomenon, join us in the video below on Wednesday, December 25th, starting at 7 PM PST | 10 PM EST | 03:00UTC (26th) to watch the spectacular Ring of Fire annular solar eclipse with live feeds from the Middle East and Singapore.
If you are looking for more space events in December 2019, look at this great compilation by Meteor Shower Tonight.
Large Asteroid Flies By Earth on December 26
A large asteroid with an estimated diameter of between 919 and 2,034 feet (280 to 620 meters), or the height of New York City's One World Trade Center, will will be closest to Earth on December 26 at 2:54 a.m. EST.
The massive celestial object, dubbed as 310442 (2000 CH59) will whizz past Earth at a speed of 27,500 mph, 4.5 million miles away.
Meanwhile, NASA has detected another smaller asteroid, 2019 YB1, that has passed by Earth on Christmas Day at around 11:41 GMT. Thankfully, the asteroid hasn't collided with Earth… Yet!
Keep your eyes to the sky and enjoy the tomorrow's sky events either on video or with your telescope. But if you watch the Ring of Fire solar eclipse, please wear eclipse glasses! More headlines on Strange Sounds or Steve Quayle [Accuweather, EconoTimes]
Follow us: Facebook and Twitter. By the way you can also support us on Paypal. Please and thank you!