Look at the latest images and videos released by Russian scientists. They are very worrying!
And the gas release does not only occur at a remote location but is a new widespread phenomenon coming from the depths of the Laptev and the East Siberian seas.
The following results corroborate the preleminary data published a month ago.
The expedition mapped over 1,000 large seep fields (areas of massive methane discharge over 100 meters or 328 ft).
Moreover, six mega seeps were found in both the Laptev and the East Siberian seas (over 1,000 meters in linear dimension).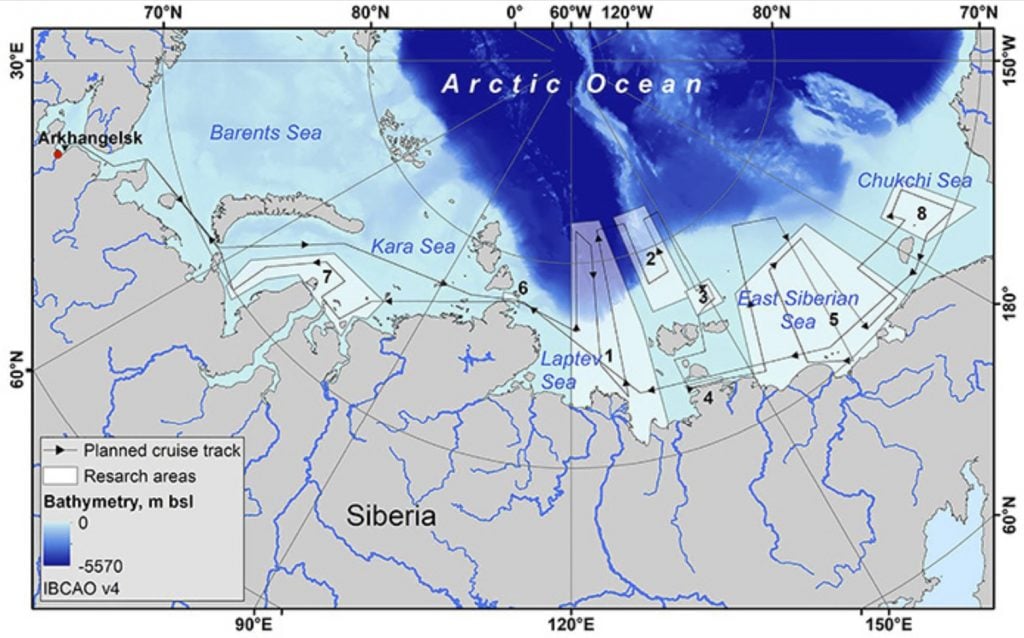 And according to the first results, the fields of methane discharge continue to grow all along the East Siberian Arctic Ocean Shelf, with concentration of atmospheric methane above the fields reaching 16-32ppm (parts per million), up to 15 times above the planetary average of 1.85ppm. 
Moreover, scientists discovered giant pockmarks and fields of craters up to 98ft in diameter) at the bottom of both the Laptev and East Siberian seas, actively venting bubbles and strong methane signals. 
It is thought that these holes are form by massive methane discharge.
Finally, two powerful seeps emitting methane through iceberg furrows were discovered in the East Siberian Sea.
Scientists say, the fields of methane discharge have all increased in size. They now have to determine by how much to calculate the level of threat of this venting methane gas. More geology news on Siberian Times, Strange Sounds and Steve Quayle.
If you are already planning your Christmas gifts, please buy with us on Amazon. The affiliate sales will help us to continue the hard work we are putting in this website.
Follow us: Facebook and Twitter. By the way you can also support us on Paypal. Please and thank you!