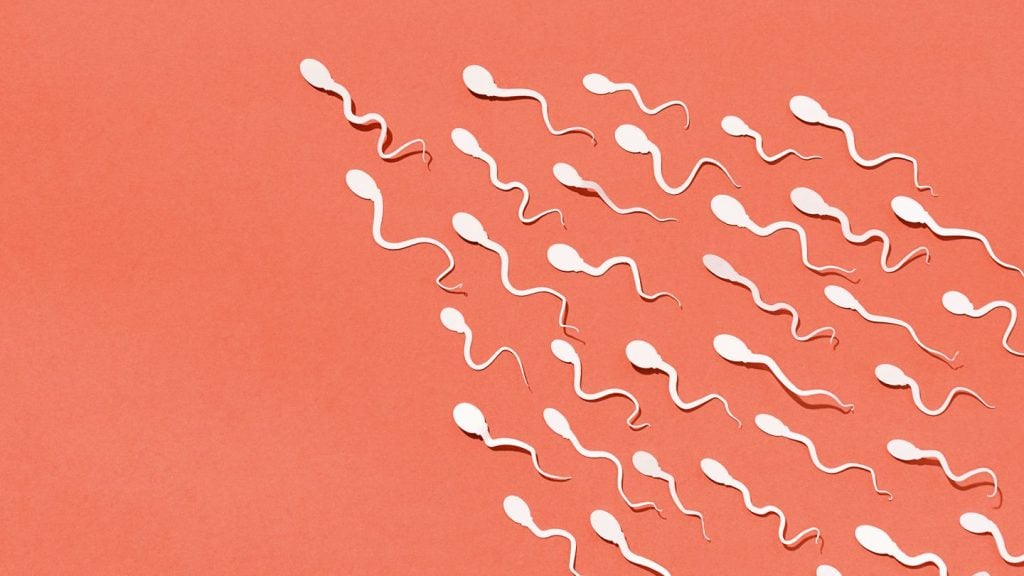 Interesting! Regardless of how you feel about procreation at this point in time, the fact that a massively widespread disease may be significantly decreasing male fertility is definitely a potential contributing factor to the collapse of the human race and society as we know it.
Prepare now! Protect your home and cars againts EMP, solar flare and lightnings…
And since it is now clear that being vaccinated increase your risk of getting the virus, this new research clearly shows that the vaccines were indeed a tool for their depopulation agenda…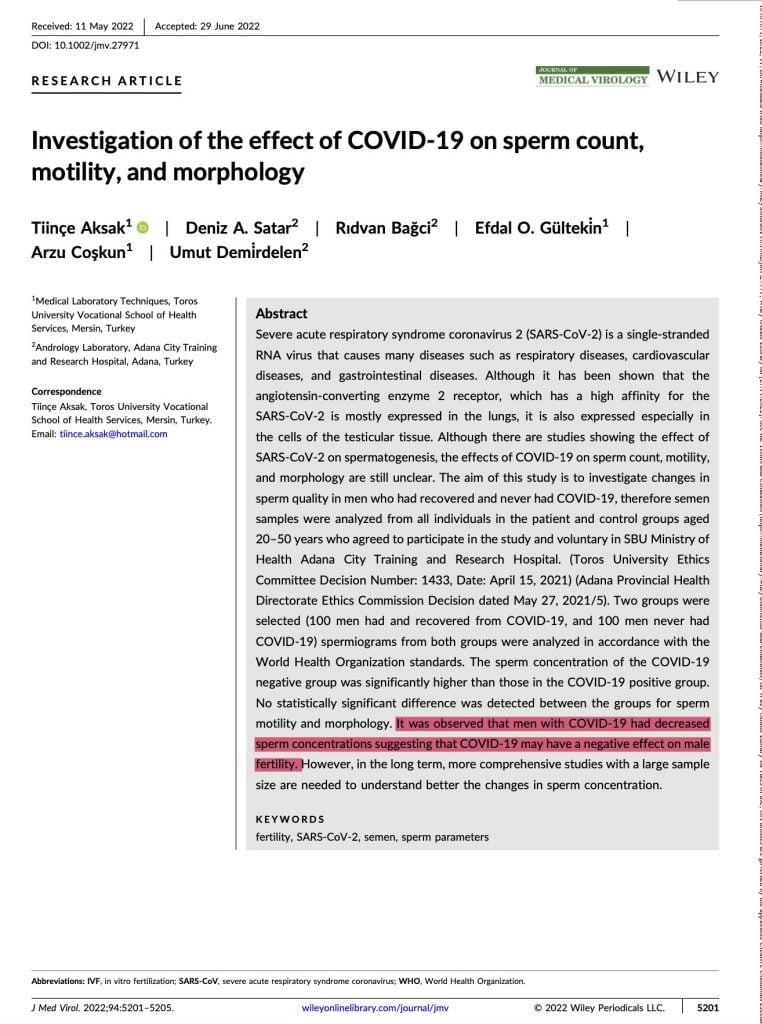 Here is the abstract of the new scientific publication:
"Severe acute respiratory syndrome coronavirus 2 (SARS-CoV-2) is a single-stranded RNA virus that causes many diseases such as respiratory diseases, cardiovascular diseases, and gastrointestinal diseases.
"Although it has been shown that the angiotensin-converting enzyme 2 receptor, which has a high affinity for the SARS-CoV-2 is mostly expressed in the lungs, it is also expressed especially in the cells of the testicular tissue.
"Although there are studies showing the effect of SARS-CoV-2 on spermatogenesis, the effects of COVID-19 on sperm count, motility, and morphology are still unclear.
Prepare now! You will never go without electricity with this portable power station!
"The aim of this study is to investigate changes in sperm quality in men who had recovered and never had COVID-19, therefore semen samples were analyzed from all individuals in the patient and control groups aged 20–50 years who agreed to participate in the study and voluntary in SBU Ministry of Health Adana City Training and Research Hospital.
"Two groups were selected (100 men had and recovered from COVID-19, and 100 men never had COVID-19) spermiograms from both groups were analyzed in accordance with the World Health Organization standards.
"The sperm concentration of the COVID-19 negative group was significantly higher than those in the COVID-19 positive group.
"No statistically significant difference was detected between the groups for sperm motility and morphology.
"It was observed that men with COVID-19 had decreased sperm concentrations suggesting that COVID-19 may have a negative effect on male fertility. However, in the long term, more comprehensive studies with a large sample size are needed to understand better the changes in sperm concentration."
Prepare now! Stock up on Iodine tablets for the next nuclear disaster…
The man-made COVID and the vaccines were clearly introduced to depopulate Earth (death, sperm counts collapse, etc…)… [Wiley]
StrangeSounds.org has been banned from ad networks and is now entirely reader-supported CLICK HERE TO SUPPORT MY WORK… Thanks in advance!
You should also join my newsletter to get DAILY, INTERESTING AND AMAZING NEWS, VIDEOS AND PICTURES directly in your mailbox…YOU WILL LOVE IT…
I recommend following Qfiles for videos, podcasts and a wide compilation of alternative news…