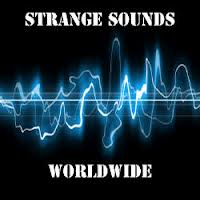 What's up with all the strange noises happening around the world?
Here two additional metalic sounds from Great Britain and the USA to add to our already large collection.
Strange Sounds Outside In Surbiton United Kingdom September 8 2013
These strange sounds were recorded at around 2:30 am and lasted about 20 min. What you watch are the last 2 minutesof the weird phenomenon.
Strange Sound Coming From Billings Montana USA
The recorder got outside after hearing a first loud noise that he couldn't catch on tape. The video shows the second trompet blast about 10 sec after the previous one. You hear the wind, but the strange sound too.
These noises are however not as strong and scary as those recorded in Terrace, BC.But what created these sounds? Tell me what you think!