Is this a gate to another dimension?
A mysterious red triangle appeared without warning in front of the Planche's family while driving eastwards on Interstate 10 at dusk on May 27, 2015. The Mississippi triangle?
So what did create this eerie triangle in the sky?
These iPhone images are by Andrew Planche and span 15 seconds. The sighting is both fascinating and enigmatic. What kind of forces are behind this baffling sky phenomenon?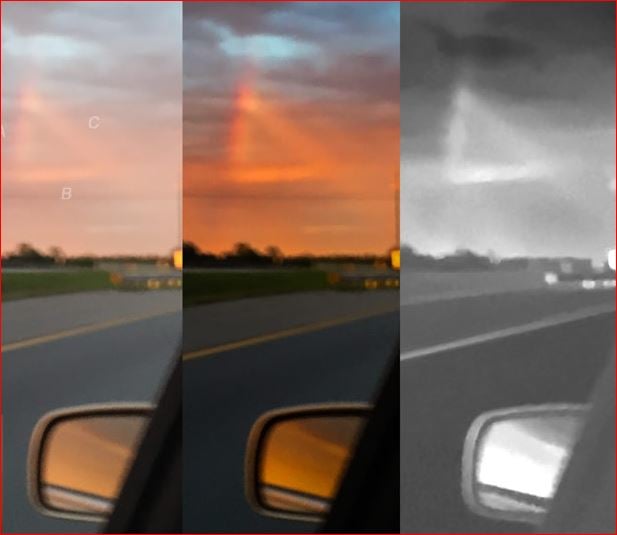 According to Atoptics, four separate and natural effects created this eerie triangle in the sky. The red color may come from a reddened sunset sun. A cloud edge is most probably at the origin of the bottom of the UFO triangle.  A rain sheet shining with rainbow rays was found responsible for the right side of the magic portal whereas a rainbow fragment generated the left side of this weird sky phenomenon.