There is a mystery green slime invading the bottom of Lake Baikal each fall since 2008.
And this unexplained threat worries scientists as the world's deepest lake is also one of the most pristine around the world.
These thick mats of filamentous green algae build up in shallow water in Russia's Lake Baikal.
The causes of this strange algae growth are unknown but sewage and runoff from towns are likely culprits.
Lake Baikal contains about 20 percent of the Earth's unfrozen freshwater and has a depth of 5,387 feet (1,642 meters). It is the largest freshwater lake in the world.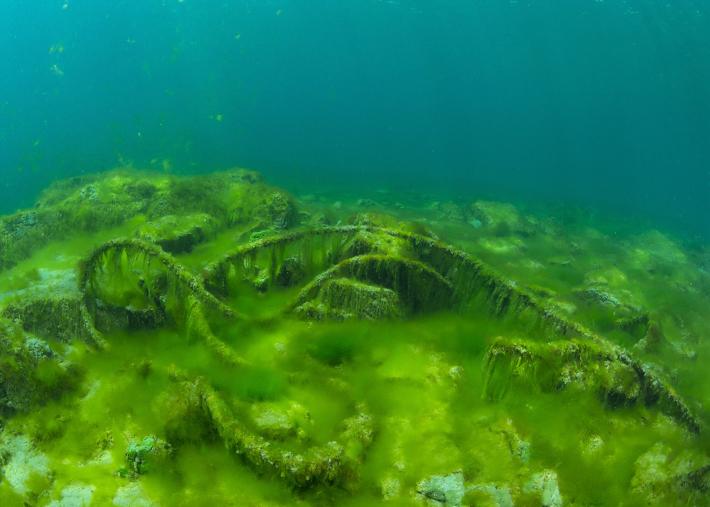 The invading algae have been classified as genera Spirogyra and Stigeoclonium.
The algae invades the wildlife in the lake and may threaten the ecological balance of one of the most pristine lake in the world.
All pictures by Viktor Lyagushkin, National Geographic.
Five days ago, a mysterious purple slime invaded a Fjord in Norway.