A sinkhole opened up at the "Top of the Rock" golf course in Branson, Missouri in May 2015.
It was only 85 feet large. Now it has grown to a montrous 200 feet wide and 100 deep crater.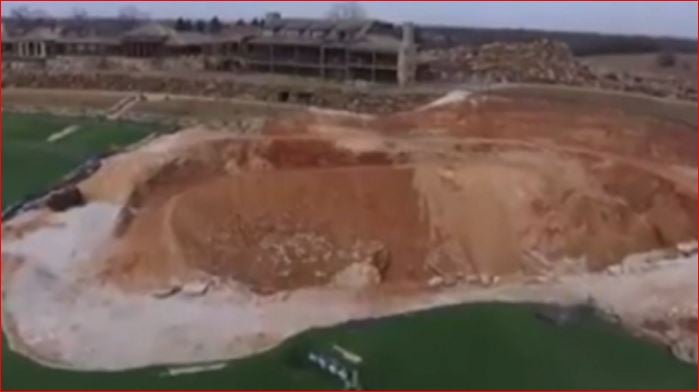 And scientists are hoping to discover a new hidden cave system under the golf course as geologists believe thare were as many as five sinkholes in the same underground area.
Could it lead to a nearby cave system? To another underground world? To new prehistoric treasures? Time and digging will tell.