Sometimes an image reveals the power of volcanic eruptions.
During the strong exhalation of Popocatepetl volcano on June 12, 2016, the column of gas and dust was similar to an atomic explosion.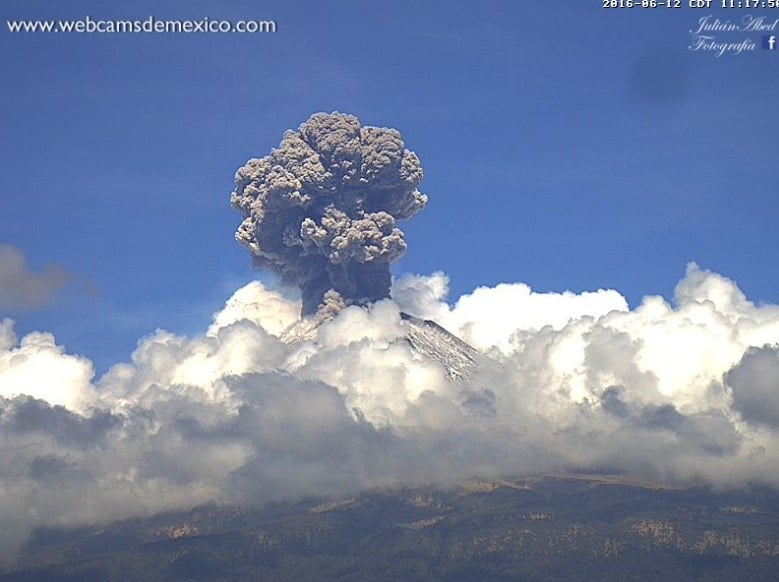 Strong vibrations were reported across San Juan del Rio, Mexico, after the Popocatepetl volcano erupted strongly on June 12, 2016 at 11:19 am. And here a video of this explosion:
These powerful vibrations were reported 15 minutes after the exhalation in the State of Mexico, Hidalgo and Queretaro.
Popocatepetl exhaling causes vibrations in San Juan del Rio.